UPDATE: our lucky winner is comment #4, Kathleen Thorson! Kathleen, email me at hello.brandilyn(at)gmail(dot)com so i can put you in touch with Carrie!
Today's giveaway is from my very favorite Etsy shop in the whole world,
Little Treetops
! I bought my
Mother's Day matching tee shirt/onesie
from there and freaking loved them. The shop is run by
Carrie
, one of the coolest ladies I know.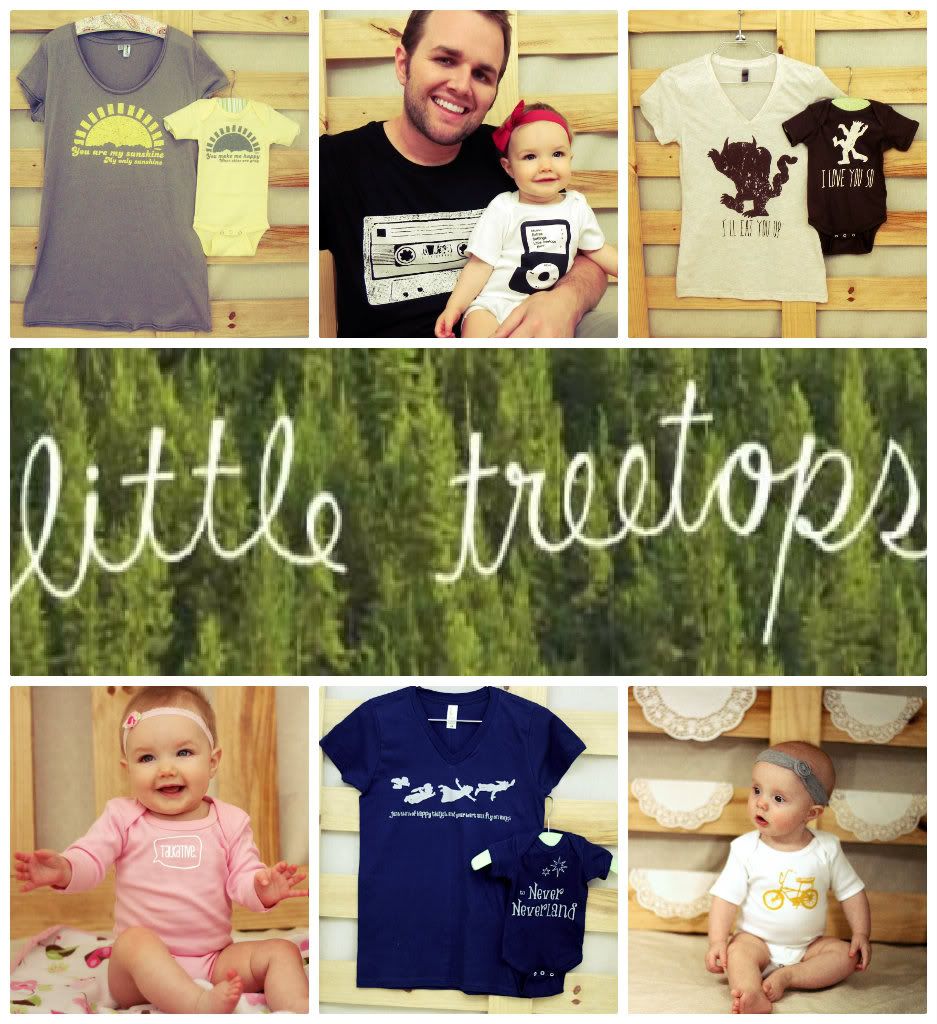 Today Little Treetops is giving one Cats & Cardigans reader a $30 gift card to their shop!
You could buy some seriously awesome gear with $30...like
this hilarious set
for babes and dads. Here's Joony just loving life in his LTT onesies...they are SO soft and really do fit him well: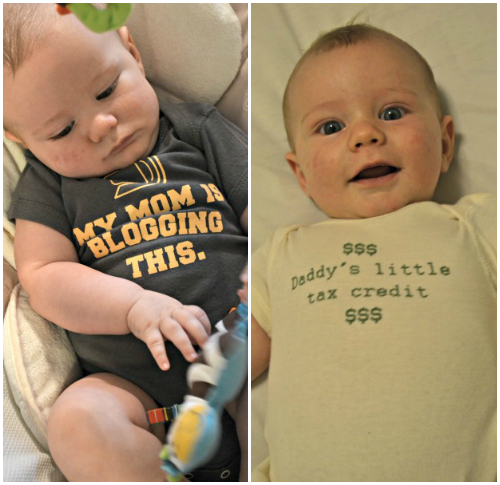 You could also let me know who you'd buy something for. You and your little one? A niece or nephew? Baby shower gift? I'd love to know!
This giveaway will be open for a week. I'll announce the winner right here in this post on Fri, 8/31. Please just one entry/comment per person and good luck!
p.s. did you win the Wanted shoes giveaway? Check here to see!