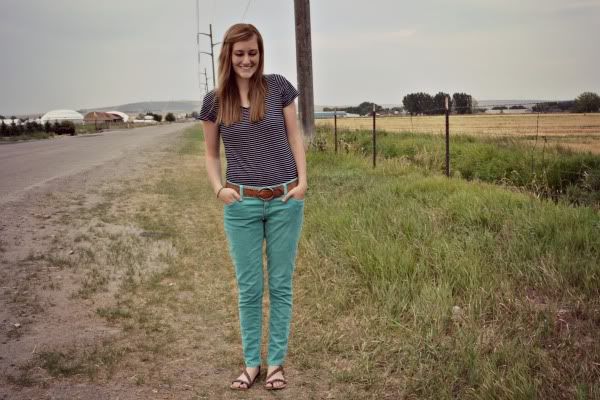 sandals/courds: target; belt: ae; tee: walmart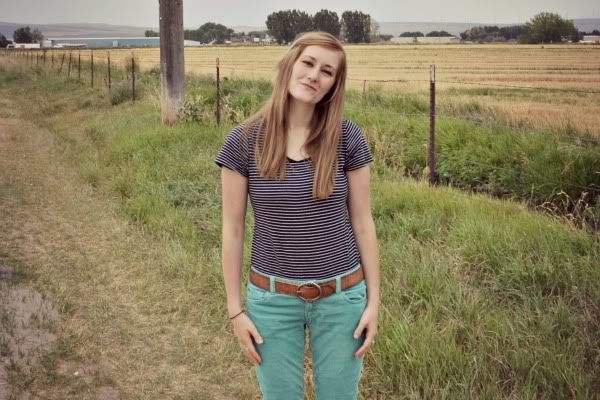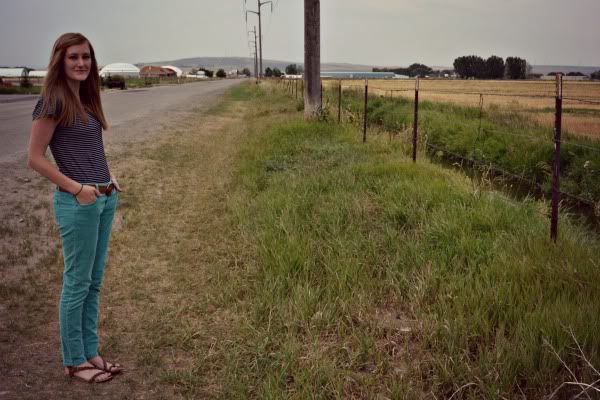 haven't straightened my hair in months!
david liked it. when we met and i dazzled him with my wit, good looks, and charm (or something), i had straight hair with a deep side part and now whenever i do my hair like that, that mister of mine always comments on it. kind of like how i always love when he wears the black polo shirt he proposed to me in! so much fun to reminisce about our beginnings and then look at the fat baby babbling on the bed in between us.
this last weekend we got a F R E E television that's like 15" bigger than our old television, which is awesome. we don't have cable or anything, we just watch movies, and it'll be much cooler with a monster (
cough, 36"
) screen. our first movie on the big screen:
bernie
! we love jack black and you should go rent it at redbox tonight, it's so funny. then also this weekend joonybug had a hard time napping but held himself up so well on his elbows and giggled every time i gave him an eskimo kiss, i couldn't be too upset about the fussy times. and david and i went on long drives and goofed off and pulled our hair out thinking about big decisions and
srsly
, the man looked good in a shirt and tie at church. AND i made a birthday package for my momma, which was so much fun (
i love making packages for people i love, probably because i know how much i love getting mail and i hope it's that much fun for them
).
so a pretty standard weekend over here. MAN was it good.