heels: target; skirt: f21; tee: panache; cardi: h&m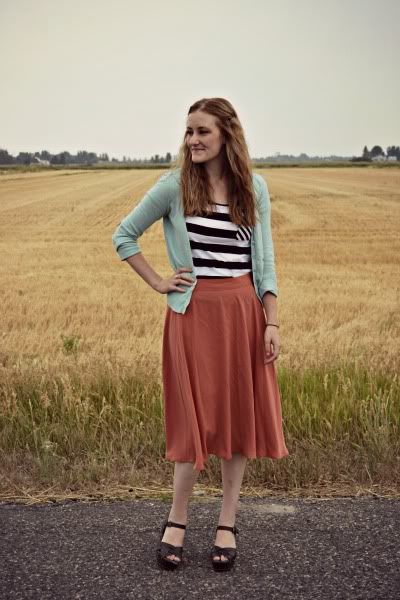 huzzah for overcast days!
we bought a car, did i tell you that? a nissan versa. she's cute. we haven't made many big purchases together in our four married years, so david and i had to make sure we were really
committed
to one other before making the plunge

(kidding)

. anyways, if buying a car didn't make us feel old, installing this did:
i was arranging our favorite CDs in there and said to david, "this is going to be so outdated to joony. he won't listen to CDs, will he?" oh, well. it was still fun to enjoy a mix CD titled
summa 2007/sicktight music
. at least i was cool at one point, right?