sandals: target; skirt: c/o sugarlips; tee: gap; bandana: david's underwear drawer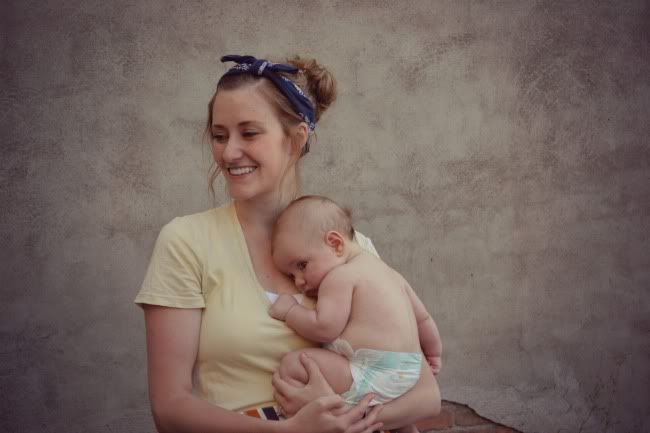 check me out, embracing my white trash side! nakey baby, hair bandanna, and barbecue grill to boot. when joony gets tired he only wants to be held like that...and since we don't have AC, that baby doesn't have clothes on.
things lately:
-another jeff goldblum movie: independence day. we liked it!
-writing/coloring in my new journal, my favorite way to decompress.
-sending packages to my sister/baby niece coming this winter.
-AMAZING gluten-/dairy-free coffee cake. seriously, it's unreal.
-more 30 day shred, which gives me shaky limbs and a red, sweaty face.
-planning store things for the upcoming season.
-so SO so looking forward to this weekend.