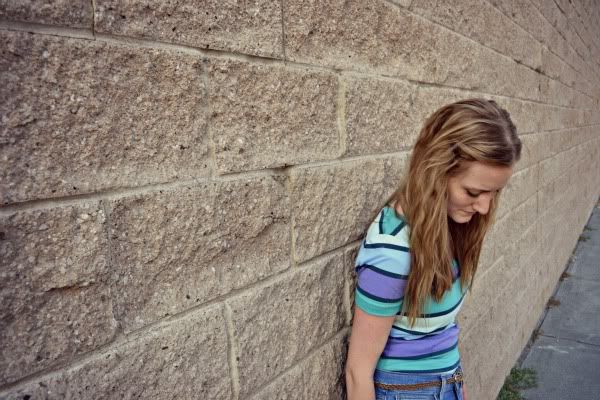 flats: modcloth; jeans: gap; belt: panache; tee: target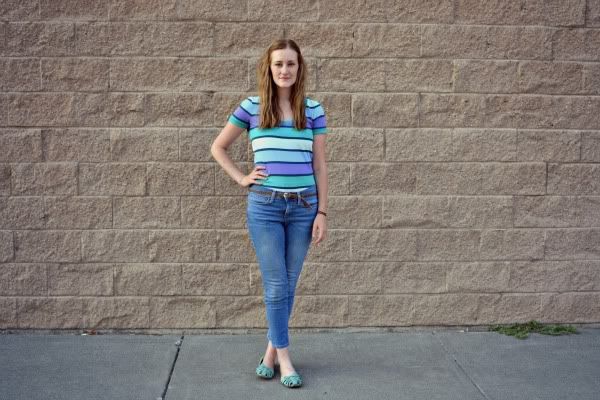 it's too hot for anything but a tee shirt and jeans. actually, the jeans were a stretch.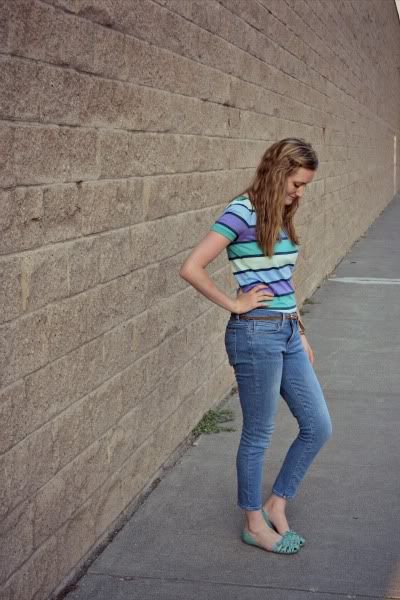 we drove to cave falls and dipped our toes in the water today!
david and i took it upon ourselves to show off as much of our beloved idaho as we could while our parents were in town. we've fallen in love with this podunk little state and we don't care who knows it! also, sorry if feet pictures gross you out. i totally get it...and yet, here i am posting feet pictures.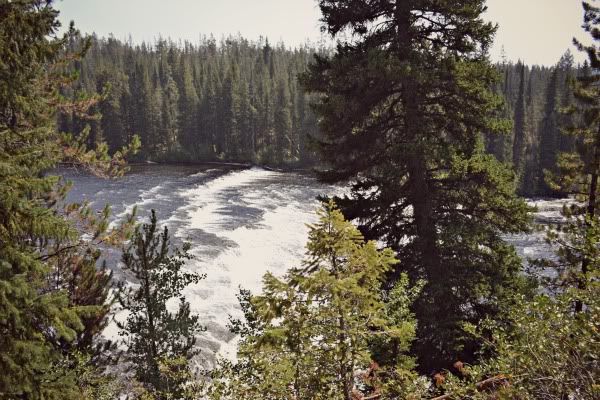 david's dad was only here for a couple days, so we tried to make the mist of it. tacos were eaten, our baby was cuddled, the flight museum was explored (while i was passed out at home), a good time was had by all.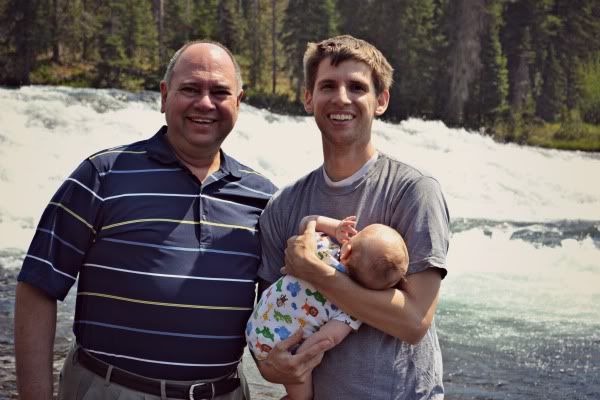 three generations of haynes men, just standing in a river. we're really sad that our family-filled weekend flew by so darn fast and are already brainstorming a reason to get people we love out here again.