flats: missoni for target/gift from shpitty; jeans: wet seal; tee: gift from my dad!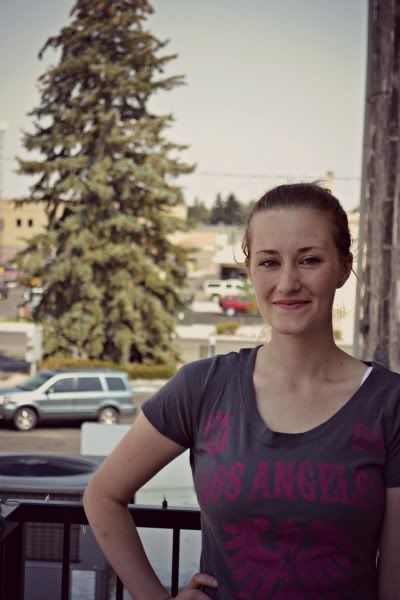 i never know if tee shirt outfits are blog worthy or not...but everything i wear is pretty casual compared to most outfit-of-the-day blogs i read, so whateva. here it is.
1. david went sprinting out of the apartment to get me a jamba before they closed, the good man. he puts up with my mercurial self with patience and humor. I T0TeS LuRV3 H!M!!! SquEEeeE!
2. i'm obsessed with
this website
and figuring out if i'm sleeping/waking at optimal times...not that i have any control over when i wake up! mah boobiez are on call 24/7.
3. my son! what can i say? he loves the harley. he is one of us. this video makes my heart swell.
p.s. of course we buckled him in properly before we put him in the car and he was closely supervised by us at all times while kicking it in his car seat like this. just for the record :)
4. JAMBA JUICE! i love smoothies enough to not mind how squeaky-happy the employees are. in fact, i join them in high-pitched happiness when i'm chugging an orange carrot karma.
5. i talked to the CUTEST old man (i'm talking a
newsies cap
and red suspenders cute) in the grocery store parking lot for a good 15 minutes about my car, his wife, byu - idaho, life...it kind of made my day.
and by crib i mean apartment, not my baby's crib...my baby doesn't even have a crib...
7. my momma sent me that rake head along with these moccasins that don't fit her...best package ever! i'm sorry your awesome shoes don't fit, mom. i promise i will love them as though they were my own.