sandals/corduroys: target; tee: billabong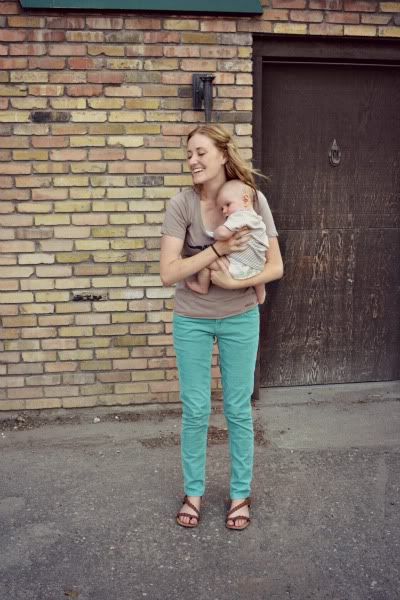 from time to time, joonbug just begs to be included in a photo shoot. i hope you don't mind that i include him. he's a mama's boy and a cuddler, neither of which i particularly mind.
i (ok, joony) got a box from wittlebee last week! we were both super excited about it (but mostly me).

wittlebee
is an online kid's clothing club that sends you a darling box of clothing every month!
every box has around $100 worth of retail clothing in it, and you fill out a survey so it's all customized for your little one and your taste. the survey gets a pretty accurate read of what you'll like..i loved everything in joony's first box!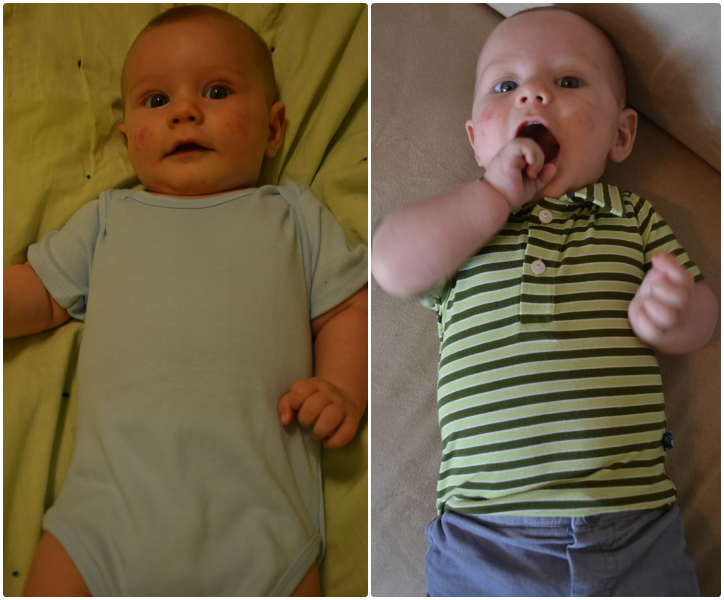 that blue onesie is seriously as soft as joony's bottom...and isn't he just the most handsome little things you've ever seen in a green polo?! all ready for church and sucking that fist like there's no tomorrow!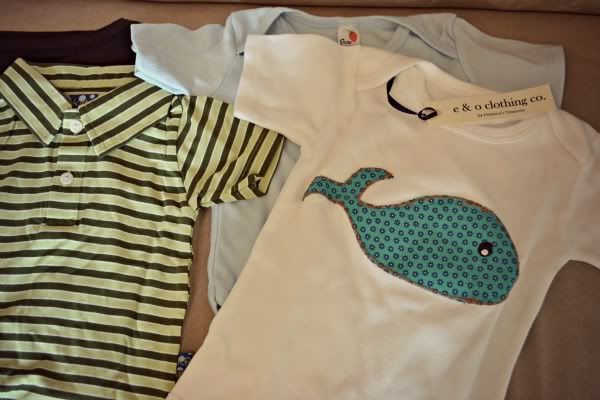 the whale onesie is just a tad bit big for him right now, but at the rate he's been growing, he'll fit into it next week...and i can't wait! he also got some little man sweatpants and a thermal that will be perfect for the fall. the only thing more fun than clothes for me? definitely clothes for my joonbug.
you can
sign up here
and PLEEEASE send me pictures of your first box...i want to see the cuteness!
**wittlebee sent me a sample box free of charge, but the opinions above are my own, honest feedback!