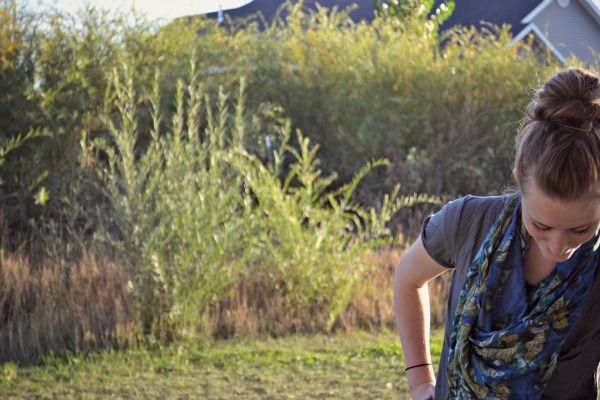 sneakers: kmart; jeans: ae/thrifted; belt/tee: panache; scarf: gift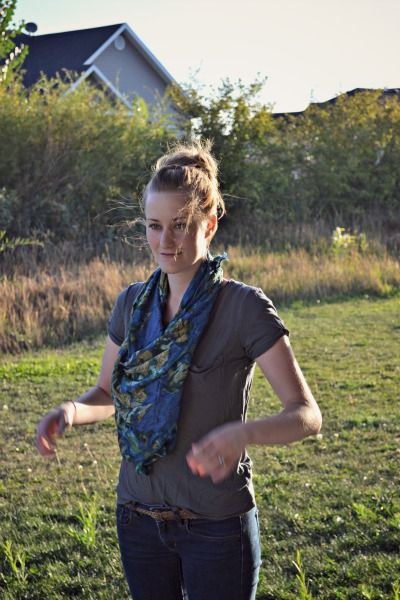 i am a robot, merp. merp. ba-boo-bing.
-dairy queen's orange julius...es....orange julises? orange juli? whatever, so good.
-selling crap on ebay..so much crap, yo.
-david and joony snoring at the same time in bed. i didn't even mind being awake at 2am.
-making this to hang in our hallway and crying over that bitty hat, which would never in a million years fit over joonbug's massive skull these days: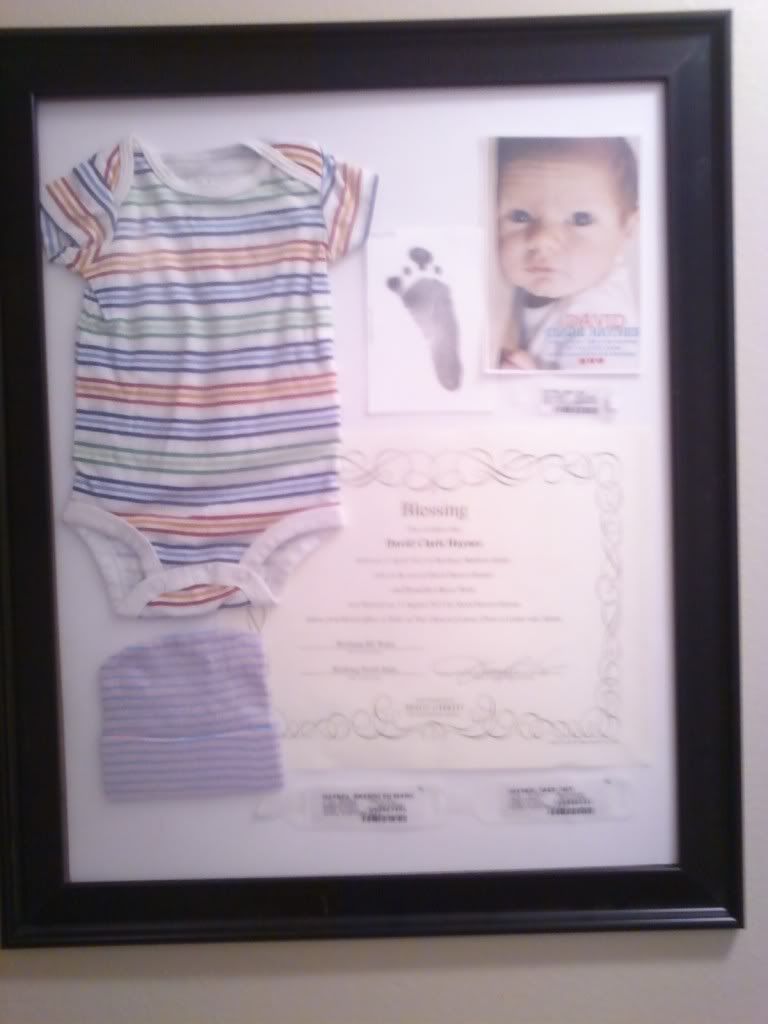 (p.s. whoever took our newborn baby's footprint got their own hugie fingerprint in there, too. c'mon, nurse lady! redo that business!)
-flannel sheets for the cooler months. ours are half plaid, half moose-patterned, all awesome.
-getting the garage locks redone so we can now actually use the space! hurrah!
-our new apartment. have i already gushed about it enough? well, sorry. i'm excited to live hurr.