flats: target; skirt/belt/bracelet: panache; top: f21 2006; cardi: ? found in my storage unit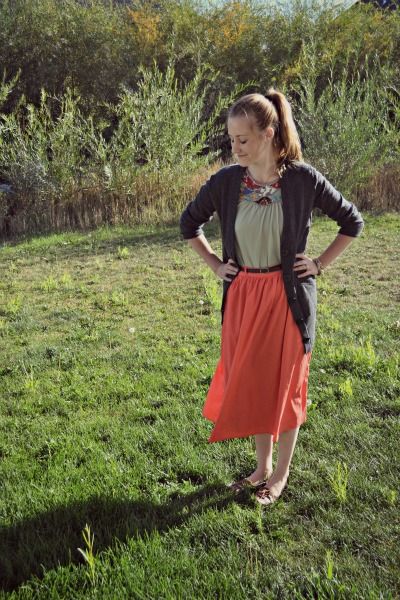 oh i love the weekends!
i mean, who doesn't? really.
friday night david and i went on our favorite kind of date: chick fil a drive-thru enjoyed in the car, then a shared sonic strawberry limeade on the way home. we don't mind embracing our trashy side from time to time.
we went out to dinner on saturday night and i brought home a slice of cake that was
literally
the size of my head, it was so big. i don't have a particularly big head (like
ali
), but even a slice of cake the size of an average human head is remarkable, right? i ate it while i worked on a craft project for our new bedroom and joony snored away in the next room. saturday night bliss.
and sunday? sunday was for games with friends, naps, and the happiest little joonbug you ever did see.
our week felt full with errands,
store
things, a short business trip for david, and selling a buncha crap on ebay. it felt good to do a little partying at the week's end.