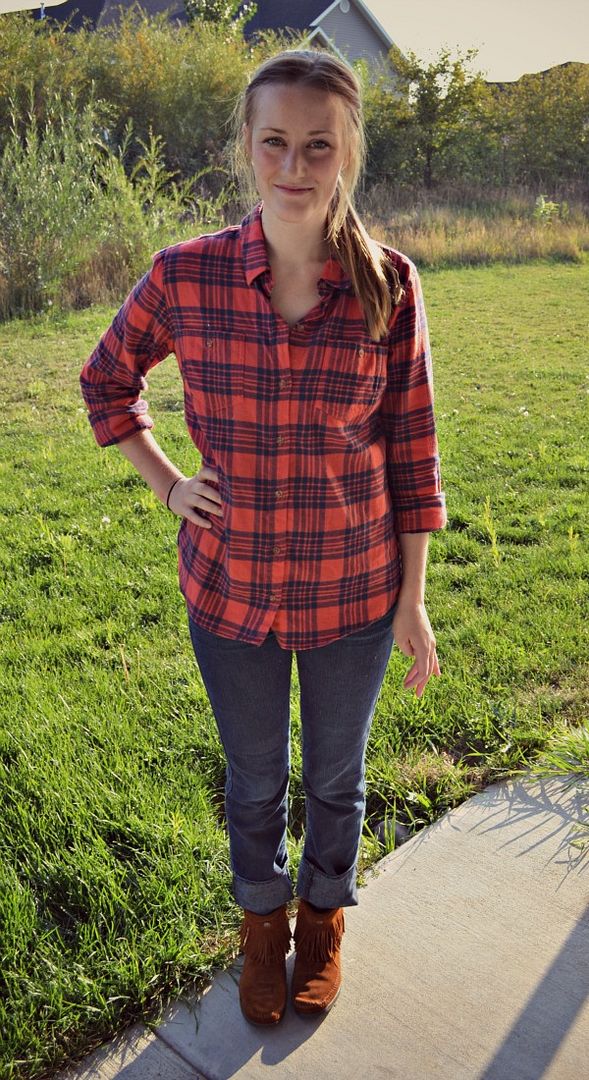 mocs: minnetonka/mommed; jeans: ae/thrifted; flannel: target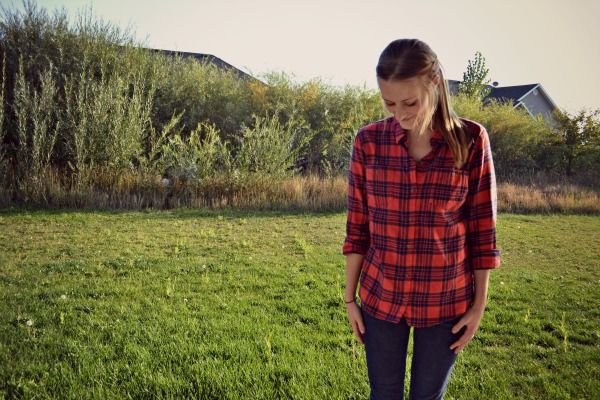 yesterday:
-i, judging from these pictures, had an aversion to smiling with my teeth.
-we posted a bumload of crap on craigslist, which is when i discovered i'm terrible at writing item descriptions. "this is a toaster. you could use it to make toast...a bagel...toaster strudel..."
-i made pesto pasta with roasted tomatoes and was sorry i didn't have instagram to take a picture a post like all the cool kids do. just imagine: delicious green pasta. delicious big salad. delicious diet coke.
-i mailed a package to my big sister, which is the second time this week i've mailed a package of goodies to a sibling, making me the best sister ever. i'm making myself a sash and printing out a certificate for my fridge and everything. now everyone wishes i was their sister! (except david; let the record show that david in no way wishes i was his sister) ((
"why is rod kissing his sister?" "oh, denise isn't his sister." "she's not?" "no." "man. that shatters my entire universe."
))
-joony just wanted to be a party animal all night long. at one point i thought he was soundly asleep in our bed...when he came riding triumphantly into the living room on david's shoulders, a grin on his face and drool in his daddy's hair.
-kate posted so much cute stuff on
the store blog
. if you're in rexburg, we're having a sidewalk sale this weekend and you should come party!
-i rented the hunger games and watched it in 15-30 minute increments while nursing joony all day.
-i could not for the life of me find a flash drive, which made me sad because before i graduated i usually had 4-5 of those things floating around my apartment and backpack. and that made me miss being in school.