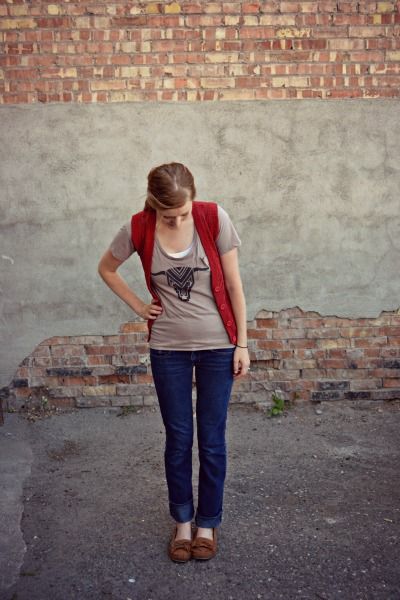 mocs: target; jeans: ae/thrifted; tee: billabong via pacsun; vest: panache
contrary to the lies this picture speaks, i am not pregnant again...could you imagine?! i just ate one too many chicken nuggets for lunch and forgot to suck it in for outfit pictures. you may find this hard to believe, but having a baby will leave your tummy a liiiiittle bit saggier than before. i know, i was shocked, too.
who can be too upset about tum chub, though, when you've got this little goblin hanging around?!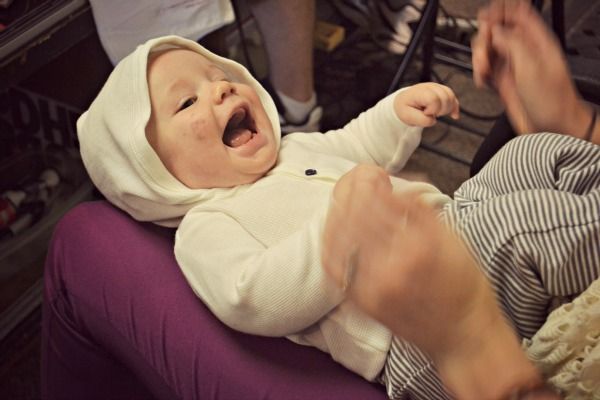 joony and i stopped by the store on saturday. david was updating our books and kate was running a sweet sidewalk sale, so we decided to go say hello! the store was my heart and soul for 3.5 years before joony was born and it's very strange to have someone else taking charge on the day-to-day business end of things. it's been so much fun to see what
kate's
done with the place. it looks amazing,
the new inventory
feels fresh and exciting, and i think our customers can tell that there's been new life injected into the place. have i mentioned how much fun it is to collaborate on these projects with one of my best friends? it's been way too much fun. fareals.