we moved about a month ago and our new place is finally feeling presentable. i am not (not...NOT - i cannot emphasize this enough) a home decor expert or DIY project-doer. i'm just a girl who lives in a space and who is now showing you said space because it feels good to be moved in. also i was dressed like a slob yesterday, so...i don't have an outfit to share. my bad.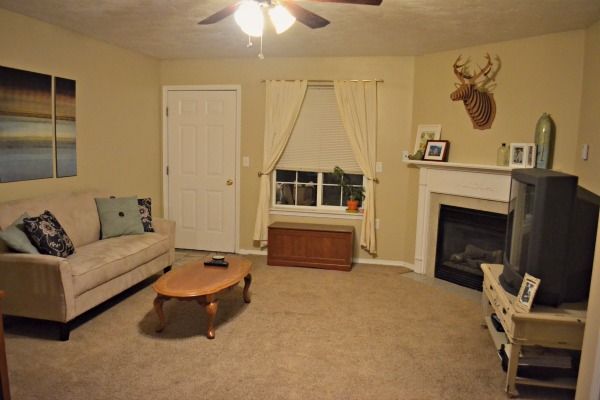 behold...our living room! same crap, new house, amiright?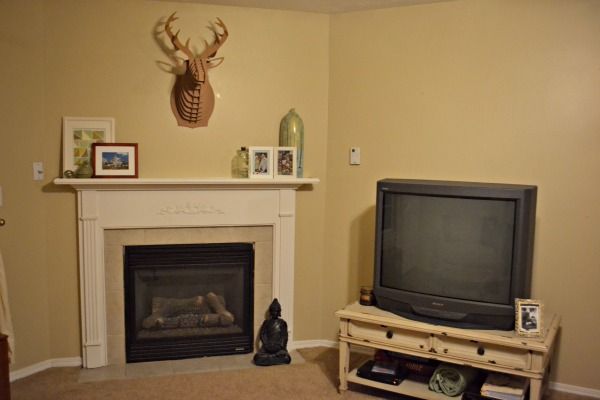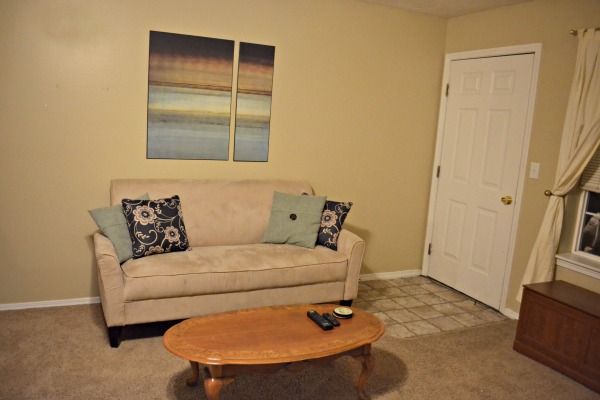 the fireplace/mantle is my favorite part of this room. perfect for our cardboard deer head to watch over.
i am proud of my bottle cap art. i'd been saving bottle caps for months.
so that's our living room! it's not fancy, but it's cozy and it's us and we're happy to be here.