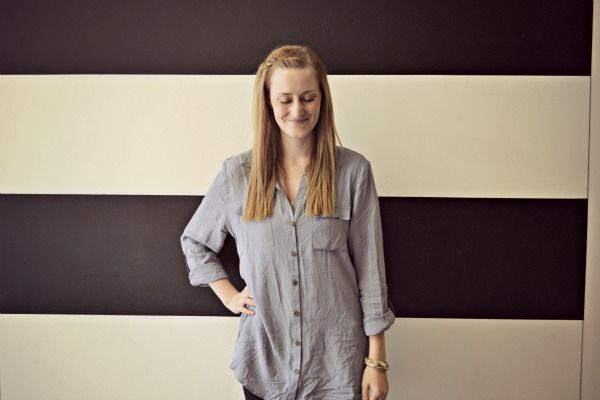 boots: madewell; pants/bracelet: panache; top: tj maxx
we got a new striped wall in the store!
and ooh em geee, does it look tight. it has sister boxes painted on the wall that are mint and coral. if you're in this area, please stop by
panache
if only to admire the sweet new look. perhaps the best creative move i've ever made as owner of that little boutique was hiring
someone else
to make us look good. ha! for reals, though, decorating just isn't a strength of mine. it's taken me ages to move my apartment past a plaid couch and a
terribly
executed gallery wall...i wish i was kidding.
doing mock-blogger poses, though? that just so happens to be a strength i do possess: