i've got a giveaway for you guys today! i'm super excited to tell you about
carrie's
latest endeavor: tote bags! she's putting adorable/cheeky designs on functional totes and selling them for cheap. that's win-win-win.
she sent a couple of us panache girls totes to try out and we
loved
them. like, we clapped and ooh-ed and ahh-ed and had a photo shoot right away: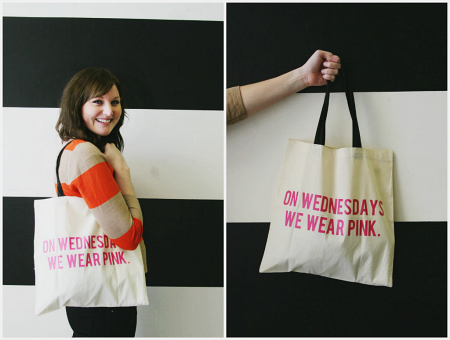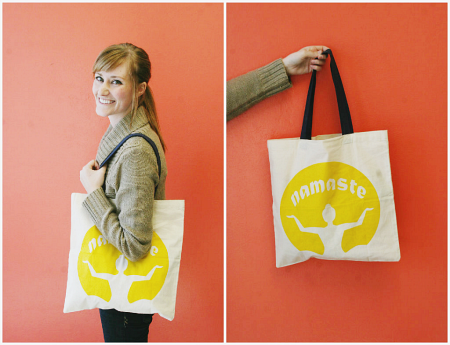 kate
and
megan
chose the mean girls tote bag because, duh, it's hilarious and inspired a solid week of quoting the funniest movie ever made. i hearkened back to my high school days of doing yoga in the bay area and got the namaste one...it reminds me of
my momma
, who just got her yoga teaching certification! we love our bags and have been putting them to good use.
carrie has generously offered to give TWO cats & cardigans readers the tote bag of their choice from her shop! awesome.
there are three entries available by doing any or all of the following:
2. "like"
seeker of happiness on facebook
and leave a comment with your name as it appears on facebook and what you'd use the tote for. would you have your groceries bagged in it? pack gym clothes in it? let me know!
3. pin one (or all!) of your favorite tote bags on pinterest and leave a comment with a link to the pin.
just make sure you leave separate comments for each of your 1-3 entries! this giveaway will be open for a week; i'll randomly choose and announce a winner in next friday's (10/26) post.

one more thing: if you want to buy yourself (or everyone you know) a tote bag, use the coupon code CATSANDTOTES for 20% off for the next week! awesome.
p.s. the content of this message has been approved by joony: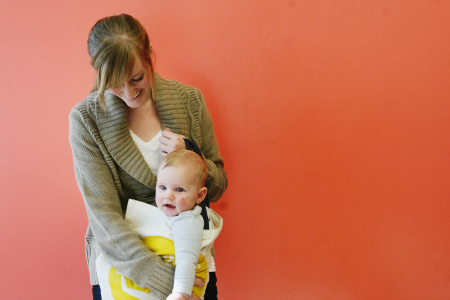 totes adorbs, right?