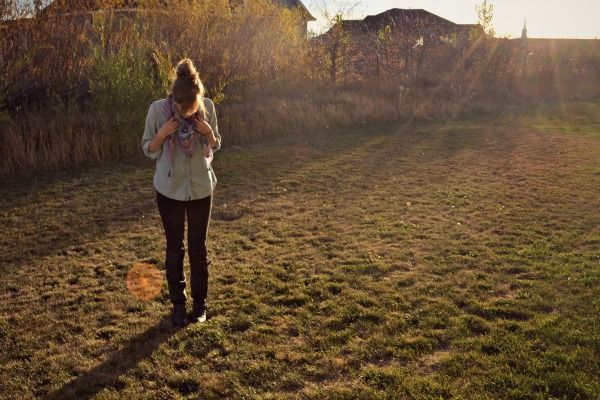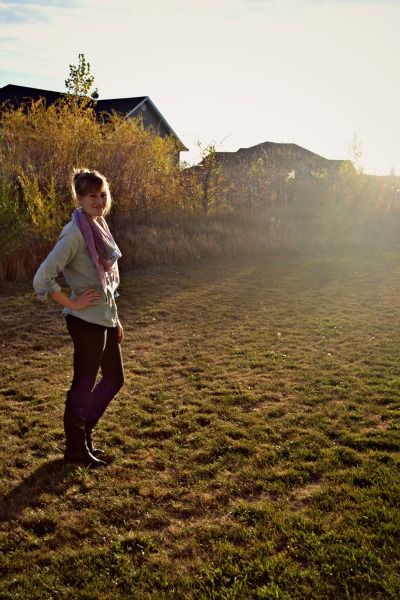 boots: kohls; pants/scarf: panache; chambray: target; earrings: ? claire's 2005?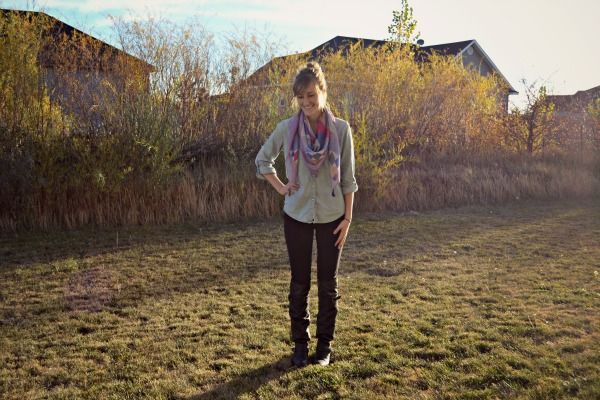 this time last year, i was pregnant. with joony. i didn't really have any crazy cravings, but as soon as fall came around (*
insert rambling about sweaters and boots and leaves
*) all i wanted was great harvest's pumpkin chocolate chip bread. it is
so
good. every single day i would walk down to great harvest to try to buy a loaf, and every single day they were sold out. i mean, duh, it was autumn and it's a pumpkin-flavored loaf of bread, so of course it sold quickly. i just really wanted it, okay? i was even willing to pay the stupidly high price of $7 for one loaf.
all of that to say...the other day i went in to get a turkey pesto sandwich (so delicious, by the way), and sitting there on the shelf were like fifteen loaves of pumpkin chocolate chip bread. i COULD NOT walk out without one. it hasn't disappointed, either. i have it for breakfast, lunch, dinner, and dessert. i wish i'd bought 2 more loaves! maybe not. well, okay, yeah. i do wish i had. that bread lights up my world like nobody else. the way it flips its hair gets me overwhelmed...when it smiles at the ground...sorry, i'm done.