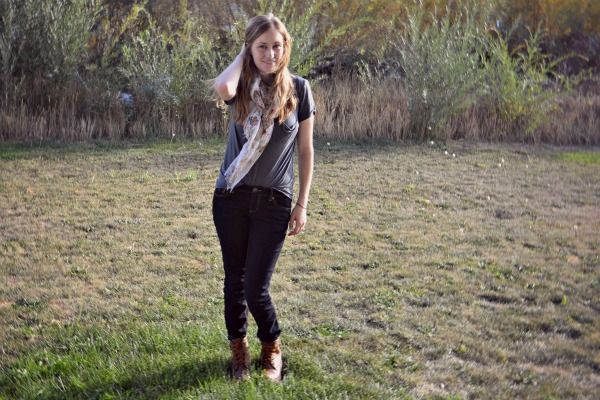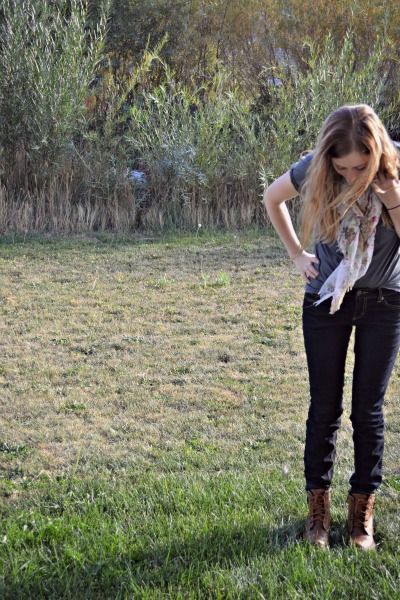 oh my hair is a wild mane of unruliness these days. sometimes i really think it works for me...others, i am a frizzy, unkempt mess. this day was an in-betweenie, so i wore my lace-up boots. it makes sense if you don't think about it.
if i'm being completely honest here...
-i got my bangs cut, then decided i wanted them shorter...so i did it myself. horrid idea.
horrid
.
-joony got new binkies (he was still sucking on the 0-3 month ones, woops) and a new car seat the other night and i teared up a little bit over both. this getting bigger thing is so much fun...and also so very sad.
-david going on business trips always throws me for a loop. he's gone for 2.5 days and it feels like it takes 10 days after to regain balance in our home.
-i made a
batch
double batch of chocolate chip cookies at ten o'clock the other night. yep.
-my daddy's been in the hospital for almost a week now and i can't stop worrying about him and wishing i was there, even though there's not a darn thing i could do if i
were
around. homesickness is a constant, dull ache that hasn't even faded a little bit in the 5 years since i left california.
-almost every night i eat
amy's mac n cheese
before bed. what a bad habit.
-yesterday marked FIFTY MONTHS of marriage for david and i. i love silly anniversaries almost as much as the yearly ones.