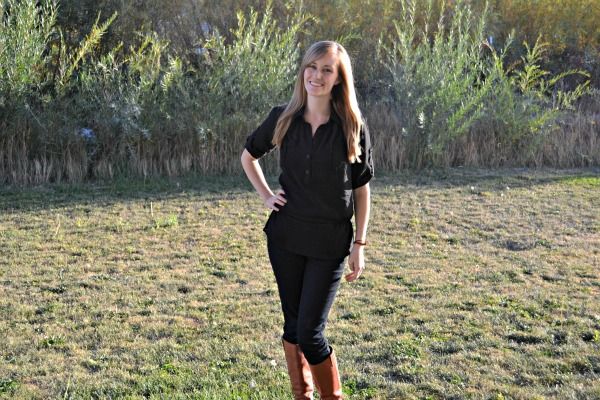 boots: madewell; jeans: target; top: panache; necklace: nikki lorraine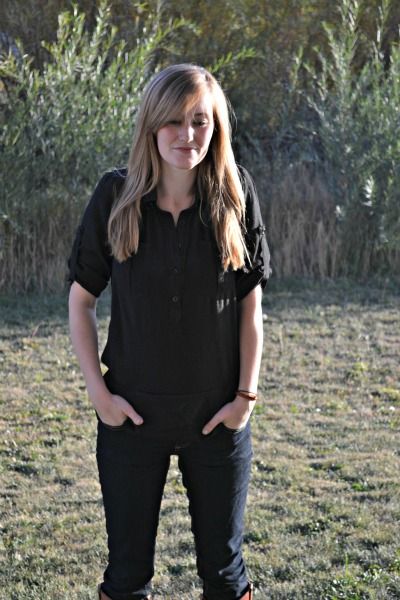 i put this shirt on about an hour before leaving the house to spend the evening with some girlfriends...and wouldn't you know, that joony spit up all over it. big, chunky, white spit up (i know, you needed the visual). i had just enough time to hand-wash that sucker and stick it in the dryer for a little bit. nice try, joony, but your boobies i still left for a couple hours.
these are my new jeans-blue jeans! all of my old ones are too big...i dropped that baby weight, but let me tell you, that does not a sexy body make. everything is shaped and proportioned differently and...you know...stretched out. all that TMI to say, i needed new jeans. i also found myself saying, "i just don't need my b-crack showing any more, you know? i would love a higher waist!" so i've officially turned into a saggy-bum mom. this blog will henceforth be called "cats and saggy-bums." please, enjoy. all joking aside, i love my new jeans. who doesn't love a nice, crisp, new pair of dark skinnies? you show me that person and i will show you a liar.