boots: madewell; jeans: target; tee: panache; sweatshirt: ae; vest: old navy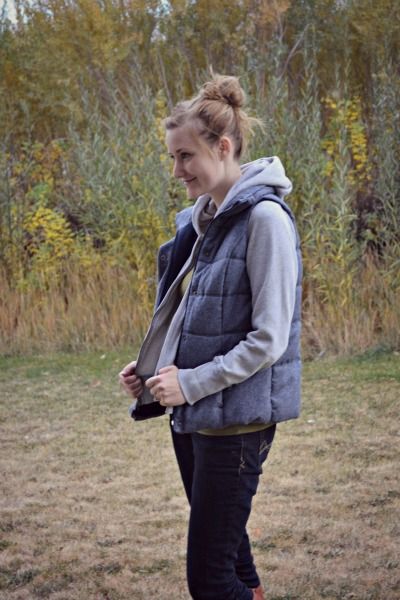 i guess casual outfits is my MO lately! cooler weather just makes me want to be bundled.
THREE GOOD THINGS:
-i got so many good dillz shopping for joony the other day! i didn't pay more than $6 for any one of these little cuties: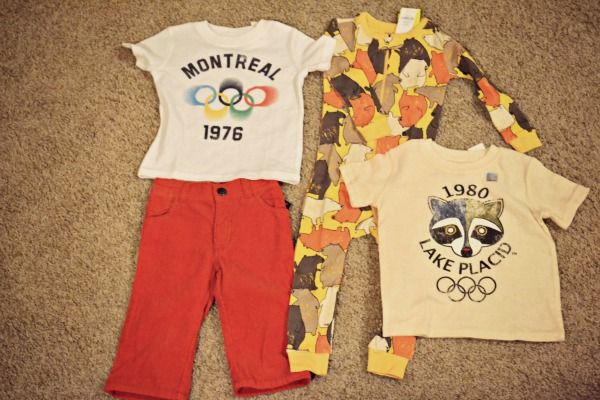 the red corduroys are from old navy and the rest is gap, where they were doing an additional 30% off clearance stuff. why are baby clothes so much more fun to buy than clothes for myself?!
-T.SWIFTY'S NEW ALBUM CAME OUT ON MONDAY AND IT IS SO GOOD AND SHE IS SO BEAUTIFUL AND LOVELY!
-i'm going to start playing thursday night volleyball in a week and i'm really excited about it.
TWO VIDEOS:
-have you all seen the new gopro video?! we've watched it, no exaggeration, >10 times. i don't know why the screen shot is the bikini ladies, there's really so much more than that to this movie. i can't get over it:
(the "julie dropping" at 0:55 gets me all googly-feeling. i want to say "brandilyn dropping" and head into some crazy-awesome snowboarding after being helicoptered in! also, the whales at 4:27? MIND BLOWING)
-joony has learned how to scream-laugh and i think it's the funniest thing ever:
i mean, i'm biased, because he's mine. but this is my blog, so i get to share silly videos of my guy if i want.
ONE BAD THING:
-we do not have a comfortable seat in our house. this is mostly annoying when it comes time to watch a movie and i would rather wheel david's big office chair into the living room than sit on our narrow couch.