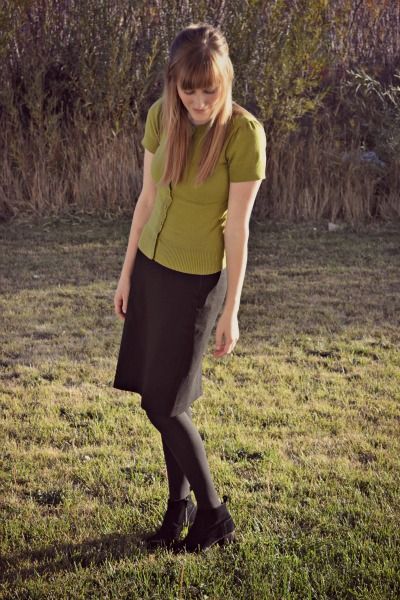 boots: target; skirt/cardi: nordstrom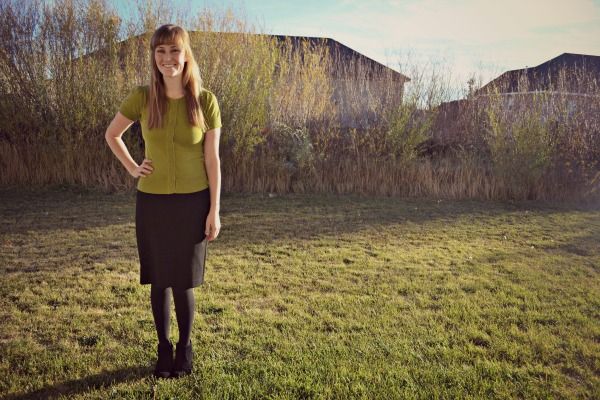 this is one of those
should i blog this?
outfits. i tried on 30 different things that morning and nothing felt right. why does that only happen before church on sundays? it always makes us late and i always end up in some kind of safe pencil skirt/cardigan ensemble. when i lived at home my mom and i wold always pace back and forth between our closets, stealing clothes from each other and asking, "does this look stupid?" i guess sunday morning indecisiveness is genetic. and speaking of family....
today joony and i are taking off for california!
i am terrified of traveling with a baby, but i couldn't bear the thought of missing my sister's baby shower this weekend, so away we go! i've been anxious all week about packing the right things, the flight going smoothly, nursing*, joony sleeping okay in a strange place (he's never slept anywhere other than our bed at home!), all those little details...hopefully all my worrying pays off and our trip goes without a hitch. even if joony is fussy the whole time and i forget half of the stuff we need, it will be wonderful to soak in time with my family in the bay area and celebrate the arrival of my little niece--i can't believe she is coming
so soon
.
any last minute tips for traveling with a bitty one?
i would welcome any advice you have on this one!
*i'm a big-time supporter of feeding your baby whenever and wherever (since i don't go hide in a bathroom stall when i'm eating a snack or drinking a diet coke), but up until now i haven't really needed to do so anywhere but at home or in the car. we just haven't traveled very far together. here's hoping mutual respect pays off in the airport and anywhere else our adventures this weekend take us!