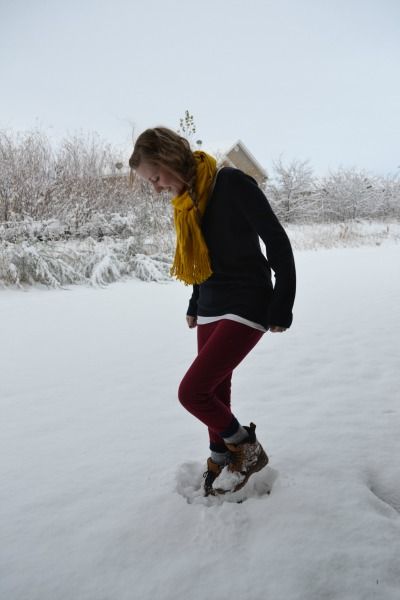 boots: tj maxx; pants: panache; sweater: gap mens; scarf: target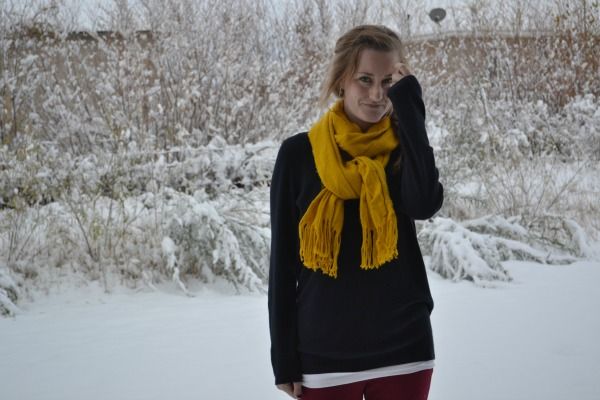 last week, david had an important skype meeting first thing one morning. my plan was to bundle joony and i up, drive to idaho falls, and get some soy hot chocolate so david could focus in a quiet house. however, we woke up to the winter wonderland you see above, and immediately said, "nope, not driving anywhere." and we snuggled back into bed...until david was done with his meeting, when we decided a huge breakfast sounded like a good idea. we ran to the grocery store (small town bonus: it's 2 minutes away!) and came home to cook up a delicious storm.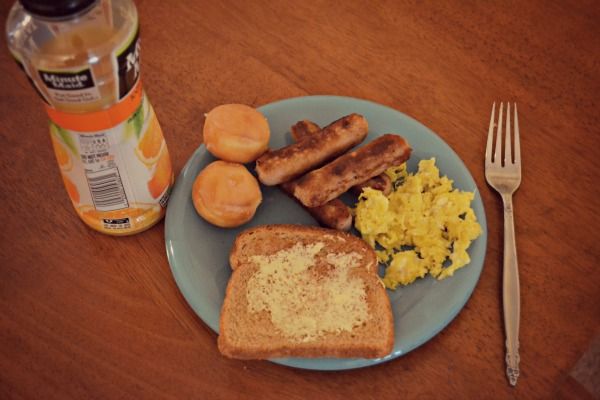 the snow only lasted a day or two before melting off and turning into fall again, but it was nice to slip into winter-mode for a little while. and it was especially nice to eat a big, warm breakfast in a day like that.
p.s. i got instagram! i'm

thebrandilyn

.

so much fun!