boots/jeans: target; top/cardi:
panache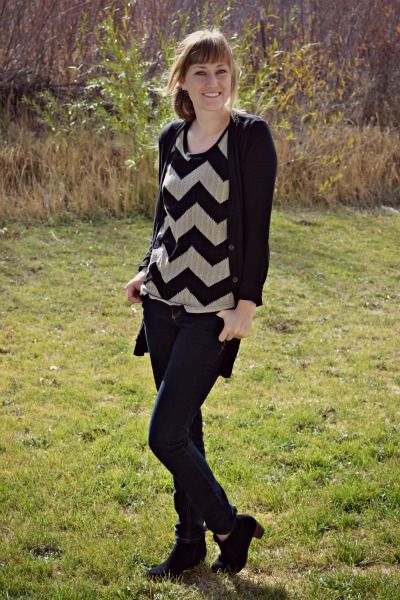 i am an impulsive person.
i cut my own bangs a while ago and they just weren't looking right to me. so, a few days ago, i thought, "i'm cutting new bangs." i was actually proud of myself for stopping at target first to pick up barber shears instead of using kitchen scissors like i usually do! this habit of mine makes my mother and my hair stylist friends cringe, i know. so that night, i went and cut myself some blogger bangs and haven't looked back. the change is fun and all my hairstyles feel new! plus, weirdly, david loves them. usually he's pretty neutral on any hair matter ("yup, looks good!"), but he keeps commenting on these. AND he helped me trim all the little stray wispies that i missed! i think i'll keep them (and him, for the record) for a while...or at least until another impulse strikes me...