boots: madewell archive; tights: kohls; dress: shade via panache clothing swap ($1! thanks, tori!); belt: f21; necklace: nikki lorraine; bun: sock bun seen on every other blog in the history of blogging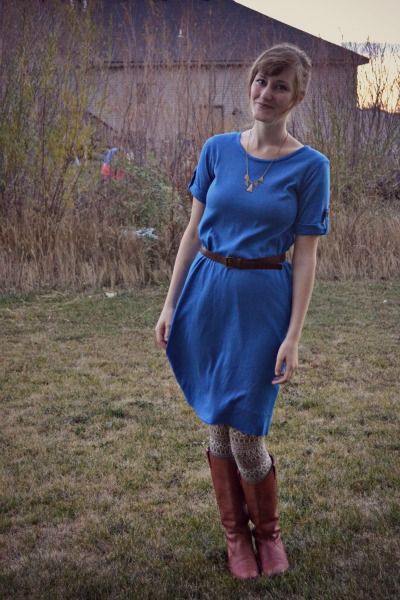 flying with a baby this last weekend went MUCH better than i expected! thank you for all your kind words and advice; they really did help. no one was rude when joony got fussy and on both flights i met the kindest people who offered to grab my suitcase or car seat and help me to baggage claim. i was so surprised and grateful. people can be so wonderful!
our quick trip to california included:
-in n out (right away, of course)
-joony meeting THREE uncles, each one more fun than the last
-golden time with my momma and sister
-snuggles with my favorite animals
-lots of things borrowed from my sister's baby, due any day now (!!!) and assembled by my cute, very-excited-to-be-a-dad brother in law
-a baby shower, of course!
-my favorite italian sandwich from the grocery store deli
-cruising around in my momma's sporty new car,
herkie
yesterday our allegiant flight was three--THREE--hours behind schedule, which meant lots of extra airport and moby wrap time for joony. poor guy. it was so, so good to see david at the airport (and to see chick-fil-a waiting for me in the front seat) after an unexpectedly long travel day.
traveling is so refreshing, spending time with my family is good for my soul, leaving is impossibly hard, and being back with david is incredibly sweet. what a roller coaster.