boots: c/o wanted; jeans: ae; flannel: target; vest: old navy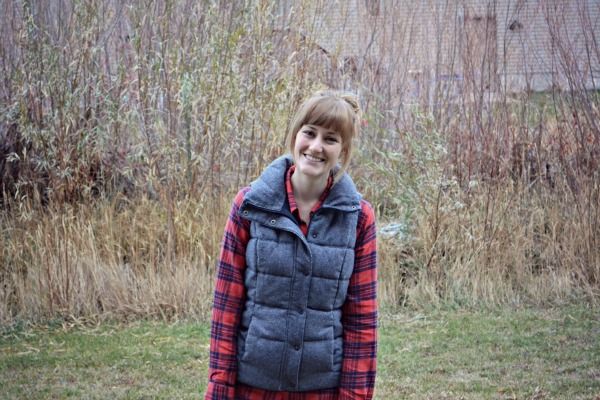 what?! the same shirt two days in a row?? well, now, don't go thinking i'm an unwashed cave lady. this outfit and yesterday's were a full week apart. still, though, this flannel is in constant rotation lately. it's no-fuss, it's warm, and i love the colors. AND...when paired with my vest and boots, i am basically a lumberjack. bonus.
well, yesterday it snowed quite a bit, and since we're a mere week away from thanksgiving...i broke out the christmas decorations. i always roll my eyes when stores have displays out right after halloween (or even before!) but every year, the bug bites me just a little bit early and i can't resist. who made the rule about waiting until after thanksgiving, anyways? it was way too much fun to string up lights and assemble my little nativity on the mantle (yahoo! we have a mantle this year!).
p.s. my
hilarious friend ali
just opened an etsy shop called
little miss designs
...if you have a little girl, you need to go over there NOW and admire everything. i usually HATE doofy head adornments on little girls (i'm looking at you, gerber daisies), but these are simple and pretty and perfect. ali = awesome.