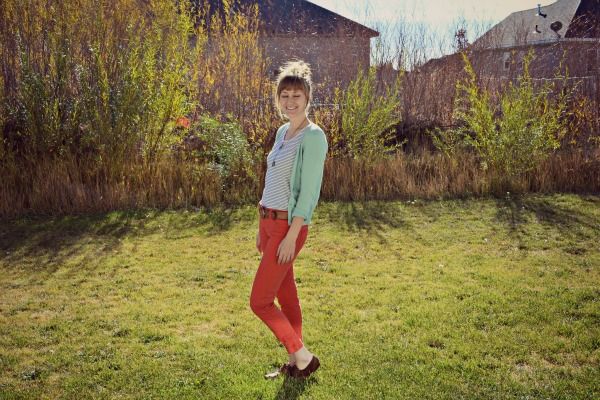 oxfords: target; pants: wet seal; tee: wal mart; cardi: h&m; belt: ae; necklace: lucky brand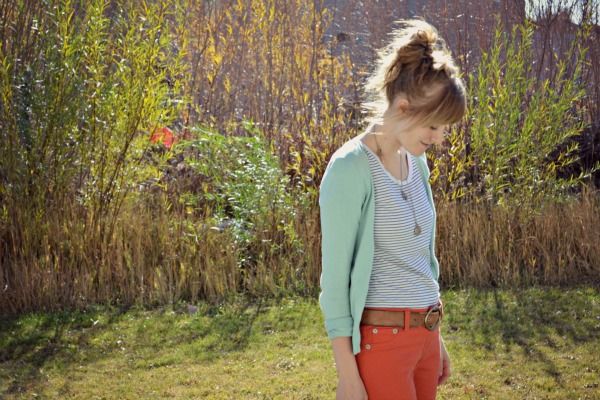 i wore this to vote!
in my head it was a lot more patriotic than it actually turned out to be. i guess if i was really going for a patriotic look, i should have chosen something more along the lines of
our friend rex
, but i didn't even start thinking about a good outfit to vote in until the morning of, so time was tight, allright? maybe next time.
in all reality, i am so glad election stuff is done with. i (like everyone else, i'm sure) was so sick of all the mean chatter on facebook and twitter. it made me grumpy and not a single thing i read on facebook swayed me towards either candidate. ANYWAYS, i'm glad it's over and everyone can be friends again.