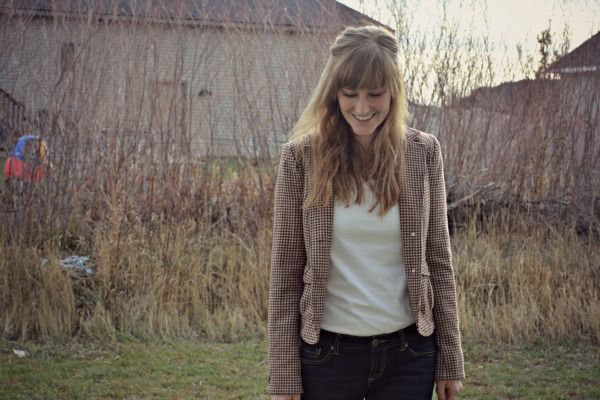 heels: UO/consignment; jeans/tee: target; blazer: ae 2006
i'm afraid i've been a bit of a gloomy butt lately. i feel so overwhelmed sometimes, and this nutso birth control/PMS/holiday season (oh gosh, tmi, i know) cocktail has made for quite the emotional roller coaster.
anyways, here's a short list of things that brought me sunshine yesterday when i was feeling blue:
1.
rachel & dan's stunning military photo shoot
. i sat on my couch and cried, they're so beautiful and i love that bestie of mine so darned much.
2. joony scooting towards my laptop, then looking so disappointed when i nudge it away, and grunting and squirming until he's within reach again. also, his sitting up (!) and concentrating so hard on new things i hand him.
3. cherry coke. with a straw.
4. a dishwasher and a washing machine running at the same time. just a few months ago we didn't have the luxury of those appliances, and they sure do make our little home feel neat and cozy.
5. the little pile of packages already under our christmas tree. i
love
brainstorming, shopping for, wrapping, and giving gifts to people i love.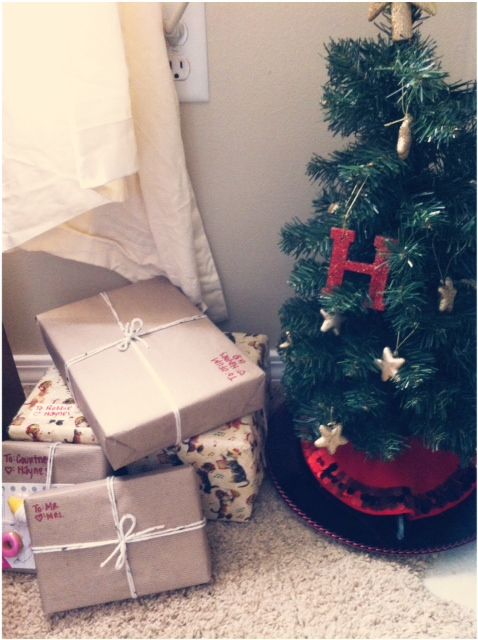 6. a run! i did 2 miles, and it took me a half hour, but i surely did it. i'm literally starting with nothing and working my way up to this half marathon, which is both daunting and exciting. any running advice? i know to get good shoes...although i'm still running in my old navy sneaks. maybe santa will take pity on my weak ankles and shaky knees?
7.
this article on motherhood
. job vs. relationship...it changed the way i view every little thing i do for my joonbug. my favorite part:
"...the relationship... That's why old ladies come up to us when we're half dead with a 6-week-old strapped to our lopsided leaky chests as we're waddling into the drugstore at 7 am to buy more diapers and say, 'Enjoy this time!' They don't remember the jobs. They don't know it, but what they really mean is 'Enjoy this person, this relationship that you're starting and that's only going to get better but also more complicated, and this love that will make you hurt and make you vibrate with the rest of the universe. Your boobs will stop leaking and diapers are only for a short time and you will survive, but this relationship is your chance to be better than just yourself.'"
beautiful. and so very true.
p.s. here's a gorgeous outtake for your viewing pleasure as well: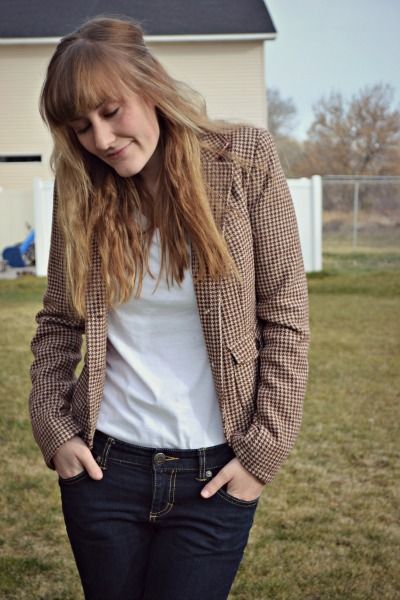 yep, i'm one of them classic beauties. deeeeerp.