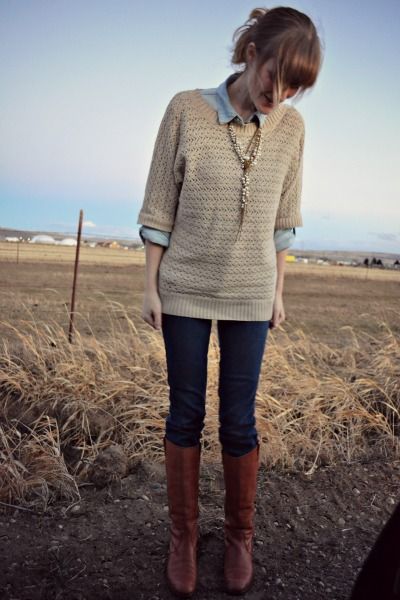 madewell archive boot; jeans: ae/thrifted; chambray: target; sweater: maurice's; necklace: wet seal
weekend countdown:
6 miles i've run this week...verrrry slowly, i might add. i run at about the same pace i walk.
5 people i love came to my house in their pajamas for a company christmas party: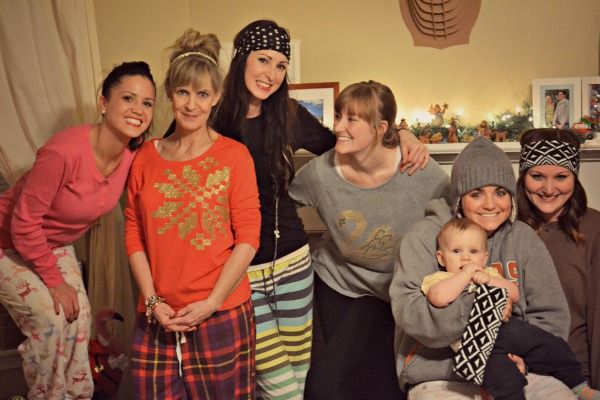 4 corn tortillas i ruined trying to make them roll into enchiladas. stupid gluten-free tortillas just weren't made to be a part of enchiladas...enchilada casserole, though? perfecto. (i use the term "casserole" here to say i just piled shredded tortillas and enchilada filling into a pan...kitchen win)
3 blog posts this week, because my photographer isn't around when it's light outside. boooo.
2 cutie clementines eaten every hour since i bought the bag. those things just beg to be eaten in bulk.
1 little boy in a jumpy swing making me smile while i fold laundry: