madewell archive boot; panache tee & pants; cardi a christmas gift!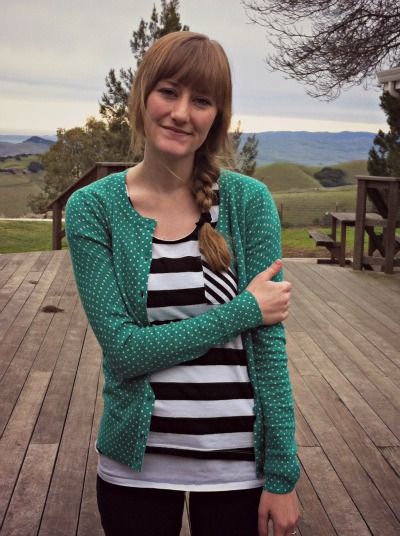 california highlights:
-meeting and cuddling my brand-new baby niece emma! oh i miss her already.
-relaxing with warm drinks and talking religion with my mom and her beautiful friends
-a post-natal yoga class that joony joined me in! he rolled around the studio and kicked the doors and laughed at every one of my down-dogs.
-running dates with my mom. she kicked my butt, it's true.
-celebrating my daddy's birthday in person, hallelujah! i baked him a gluten-/dairy-free chocolate cake (my specialty) and we all ate tacos and it was good.
-visiting with my oldest friends. laughing with the beautiful women i'm lucky enough to have stayed close to is the sweetest christmas gift i could have received. i want them all move onto my street so i can soak up their goodness whenever i need it.
-my emotional self. i cried a lot, but sometimes that's good for us, isn't it? i cried because i was so grateful to be home, because christmas with my sweet boy was so wonderful, because of how lonely i knew i would feel back in idaho, because the trip was over. just a lot of tears.
-a trip to berkeley with my momma! we love wandering telegraph avenue and visiting our favorite rock/herb/thrift stores. it's christmas tradition.
-getting sick. again. so lots of coughing and essential oil taking.
...and now i'm back in snowy, snowy idaho to ring in the new year with my bff shpitty, make soup every day, and kick off 2013 with some insanely exciting transitions. here we go!
happy new year, everyone!