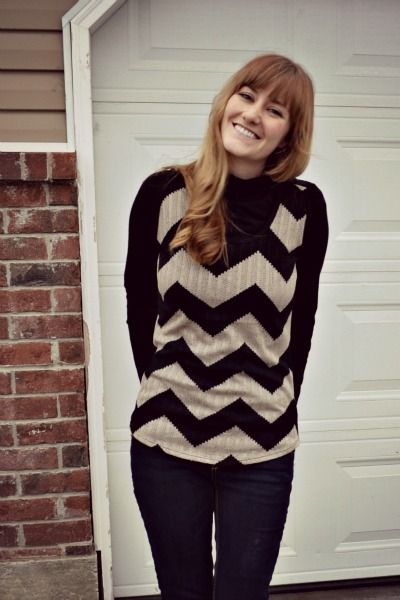 booties/jeans/turtleneck: target; chevron top: panache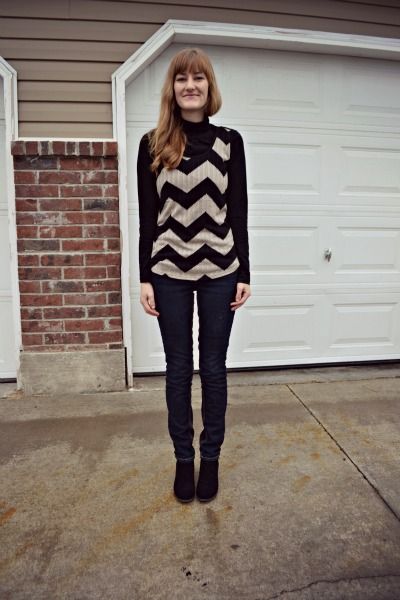 i wore this to do a holiday photo shoot for our panache blog!
the shoot was of a bunch of different outfits consisting entirely of stuff from the store...so i didn't actually wear this for the pictures, but it helped get me in a holiday frame of mind. you know how they have method acting or whatever? i'm totes a method model. HA. such a jokester.
here's a horrifying thing that happened to me the other day:
the bathrooms in my church building have motion sensors, so when no one's in there, the lights flip off. i walked into the bathroom the other day and pulled down the changing table to change joony's diaper, and mid-change...the lights in the bathroom flip off, leaving the two of us in complete darkness. so joony's diaperless on the table, which means a potential spray to my face (gross), and i can't see to finish the change. so i put one hand on joony's chest so doesn't roll away and start waving my arms and doing a little jig to try and trip the motion sensor. no dice. finally i remember my flashlight app (+1 for smartphones!) and dig my phone out of the diaper bag to help me finish the task at hand. as soon as i picked joons up and stepped away from the changing table, the lights flipped back on. of course. moral of the story: take a buddy when you do diaper changes. or don't, i don't care, just don't come crying to me when you get pee in your face.