CURRENTLY
(using the same template as danielle's post right here)
watching
:
portlandia
. i just started and i do the most unattractive snort-laugh over and over again while i'm watching. i also watched
pitch perfect
when it came to the redbox (twice) and LOVED it! "i'm going to finish them like a cheesecake!"
thinking about
: my talk this sunday! our church invites members of the congregation, rather than a paid minister or pastor, to speak every sunday. david and i are speaking together on goals, with my focus being spiritual goals. i'm excited (/terrified) to speak and i'm enjoying preparing. any resources you have on the topic would be mucho mucho appreciated!
reading
: too many things at once.
mere christianity
by c.s. lewis,
fairest
by gail carson levine, and
a million miles in a thousand years
by donald miller. oh...and i'm open to suggestions if you've read anything un-put-down-able (it's a thing) lately.
celebrating
: everything joony does. sitting up, standing up, rolling everywhere, babbling. it seems like every day calls for celebration with a baby in the house.
making me happy
: this mug that my mom found at a thrift store and gave me for christmas: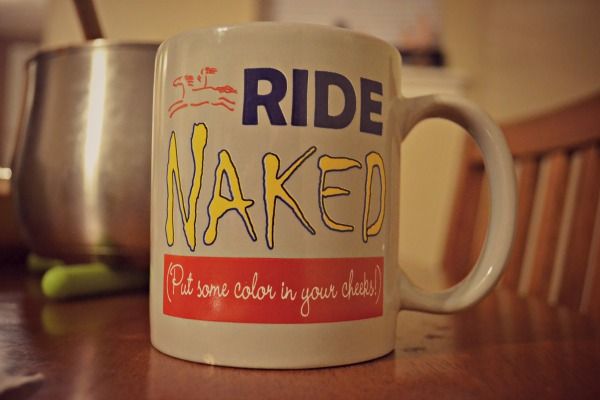 other bits and pieces composing our "currently:"
comfort food: chili and cornbread (dairy/gluten-free!)
joons "helping" in the kitchen
orange juice and a homemade iphone speaker ;)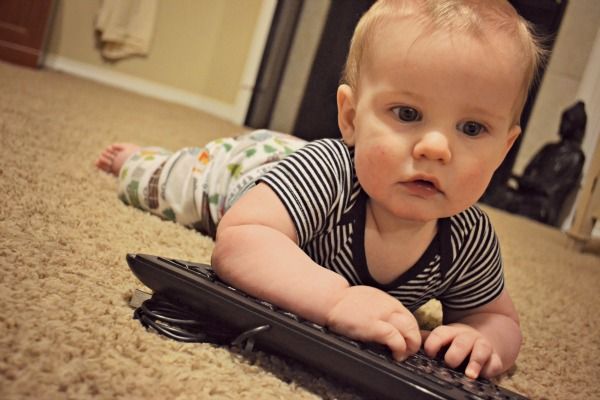 his obsession with my laptop prompted us to give him an old keyboard. best toy ever.