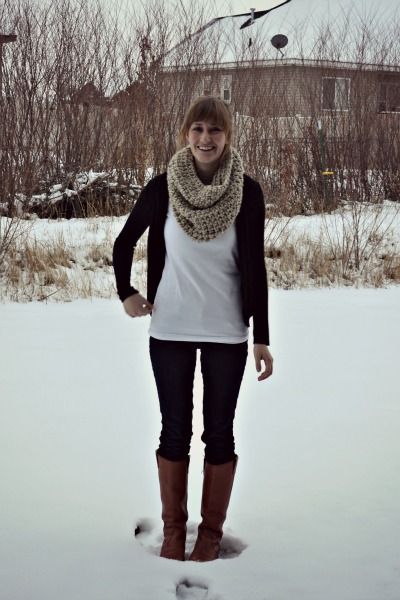 madewell archive boot; target jeans & tee; sweater stolen from my mom; cowl giveaway win from this shop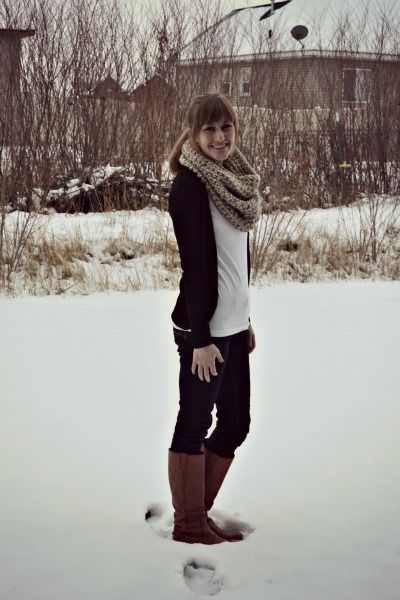 here and there:
recipes i've made recently:
beef and broccoli
(in the crock pot!), these
gluten-free cookies
(not bad!), and this
white chicken chili
(loved it!).
i just bought joony IKEA's
antilop highchair
...cost the same as all the ugly used ones on craigslist...but it's pretty AND new! i'm excited for him to try it out. he's only just starting to try table food, so we'll see!
david is whisking me away to
this fancy hotel
tonight! it's our first night ever away from joony, oh man. and we're renting snowmobiles tomorrow. just so much excitement!
my favorite thing to listen to while cooking is the shania twain pandora station. if you grew up listening to country music in the 90's (like i did), you will know every song by heart.
the cowl i'm wearing is from
this etsy shop
. i won it in a giveaway! in real life, it is gorgeous and soft and luxurious. i love it and want to wear it every day all winter.
i'm still using and abusing
carrie's perfect chocolate chip cookie recipe
, by the way. they really do turn out amazing
every single time
.
video i made of joons (who is 9 months old today!) chatting:
(with a sicknasty spit up edited out, you're welcome)