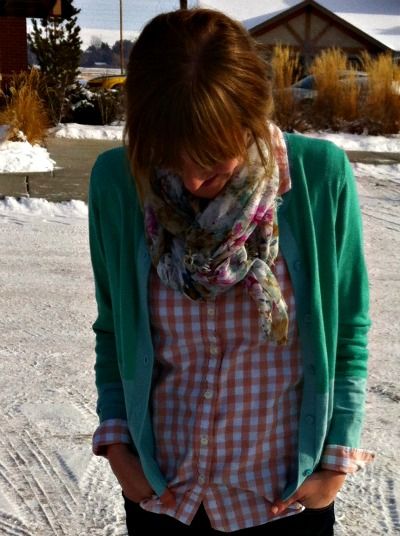 madewell archive boot; target jeans; panache scarf; ann taylor cardi (christmas gift!); j.crew top via berkeley buffalo exchange; applebee's parking lot photo location ;)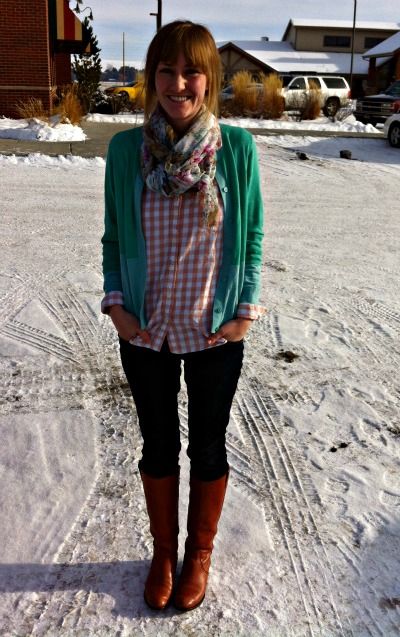 1. the commercials for the following on hulu creep. me. out. i just want to watch modern family, okay?! i don't want to be needlessly terrified!
2. joony's been taking awesome naps lately. this sleeping thing has not been an easy one to figure out for us, so his nap times every day are little bonuses on my mom paycheck.
3. david's work gave everyone a ham for christmas. so i told him i would cook it for us, even though i'd never made one before (ham, bacon...all forms of pork mostly gross me out). so i looked up a recipe, popped that sucker in the crock pot, and left it for the day. david said it was really good, but the whole house smelled
so
strongly of ham it was hard for me to enjoy it. we were grateful for the free ham, though! it will make delicious sandwiches for david for the next 6 months.
4. david and i rented
10 years
the other night, got halfway through, and turned it off because it was so boring. did we miss out on a spectacularly funny ending? crazy hilarious one-liners? because the first half was making me boredom drool. on the flip side, we rented
liberal arts
a few nights later and it was SO good! highly recommended. any other current redbox movies we should check out?
5. last week i decided to join joony in taking a morning nap about an hour after david had left for work. just as i was drifting off, i heard our front door open. since i was home alone with joony, and david was at work, i shot out of bed in a sheer panic and sprinted out into the front room, ready to fight whoever was trespassing. turns out the power was out in rexburg so david came home for a couple hours. he had a good laugh about my "fight mode": half-dry/frizzy hair, no bra, half asleep, terror in my eyes, fists clenched. "i'm sorry, babe, but...what was your plan if it
was
a stranger?" from now on i'm keeping a bat next to my bed.