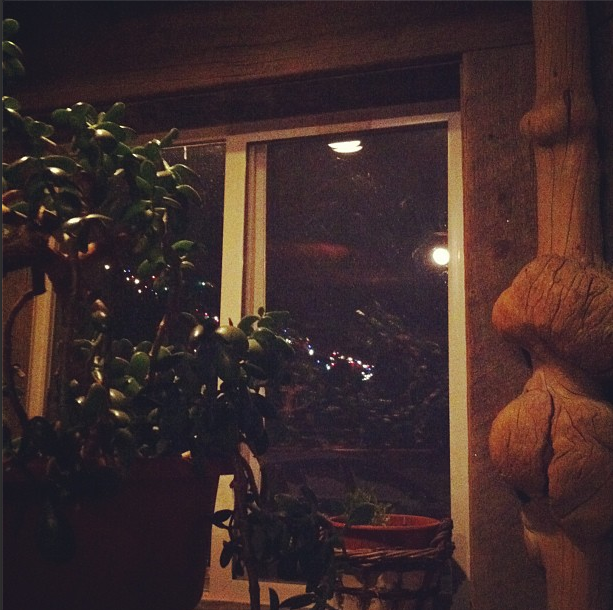 dinner at the knotty pine in victor, ID. the atmosphere was so relaxed, the food was delicious, it was wonderful.
also we kept saying "naughty pine" and giggling like the 12 year old boys we really are.
david's always so happy when i whip my phone out for a picture...especially when i accompany it with, "c'mon, my hair looks really good today!"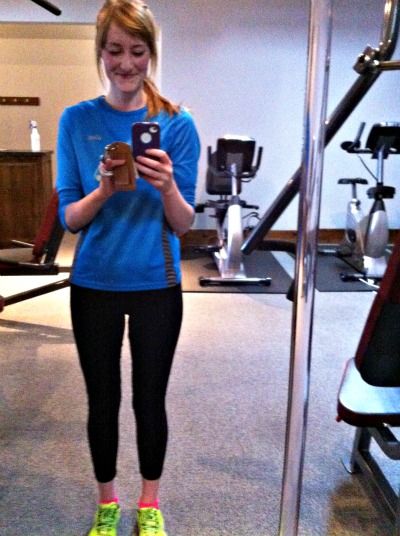 i don't usually take pictures of myself post-workout because..yuck...but this day was special. i took advantage of the hotel's gym and ran, for the first time in my life, a mile without stopping to walk once. i am really and truly starting from zero with training for my race in march and this was my first big breakthrough. i was pretty proud of myself.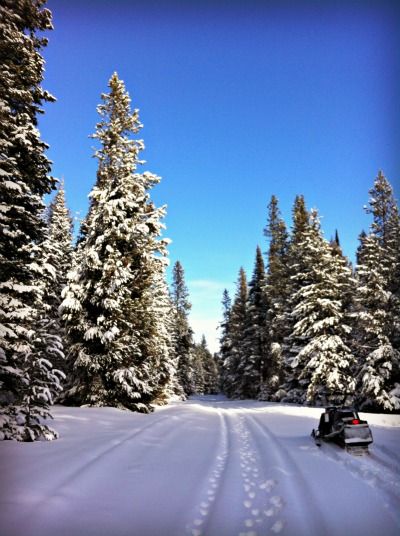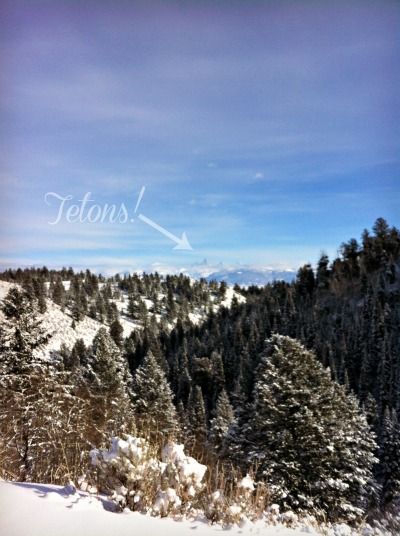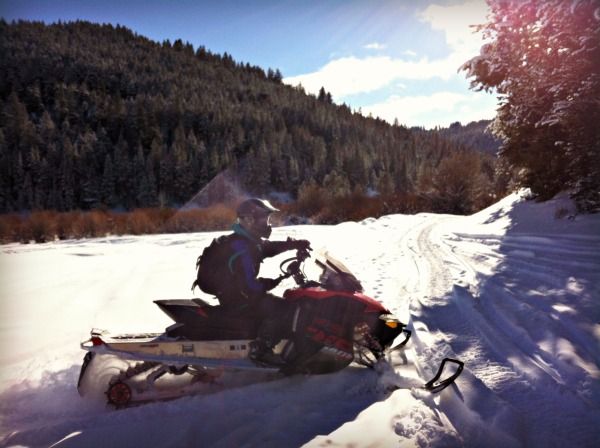 if you look closely, you will see that david is wearing a one-piece snowsuit. he wore it on our first date (snowboarding), too. it always makes me laugh.
last week, we realized that david had saturday off work and he also had a free night credit on hotels.com leftover from a bunch of work travel he'd done recently. we asked my bff, megan, to stay with joony for the night and we were set! actually, it wasn't that simple because it was my first night ever away from joony, but we did all right. david and i ate dinner at a dimly-lit, delicious little restaurant, spent the night in a cabin-esque hotel, and then rented snowmobiles for the afternoon on saturday. we rode through the big hole mountains, freezing our faces off, and laughed and got stuck a few times and overall just goofed off. coming home to our joonbugs was the sweetest thin ever, but it was so good to take some time for just us amid all the crazy changes in our lives lately. i love that husband of mine and i'm grateful for every day i get to spend with him.