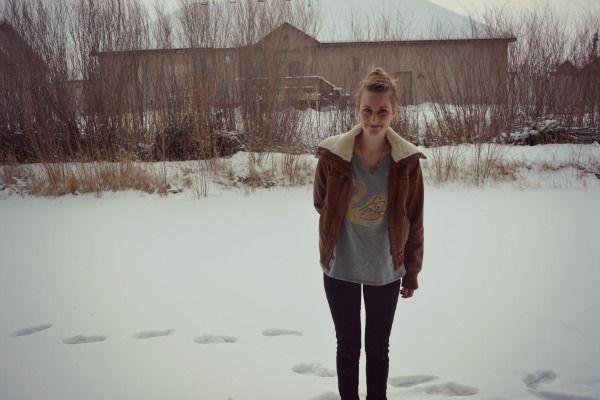 minnetonka moccasins, panache pants, target sweatshirt & jacket
i was reading
ali's cute post
about how she met her husband and i couldn't help but reminisce myself. david and i met in the fall of 2007, but didn't start dating until the beginning of 2008, which makes this year FIVE since the greatest love affair of all time (ahem) began. i wrote about the first time i laid eyes on my husband
right here
, and i do still remember that moment so clearly.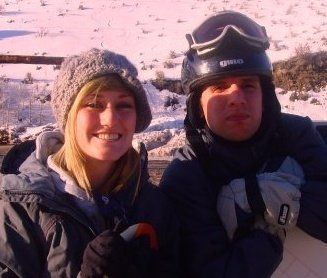 us on our first date!
david dated one of my roommates (hey, courtney!) before he dated me, and i was so relieved when she didn't mind the idea of me going out with him. being really, really attracted to the guy your roommate was seeing has the potential to cause some tension, you know. but courtney was cool about david and i hanging out, so hang out we did. we snowboarded and laughed and watched nacho libre and teased each other a whole lot.
before we were "officially" boyfriend and girlfriend, i went home for the weekend to visit my family in california. i mentioned that i was "sort-of-seeing" someone, and my mom teasingly asked me, "you gonna marry him or what?" and i responded seriously, "i am. i really think i am." (and then my mom was like,
wooah you cray
) i just knew from the start that david was worth keeping around.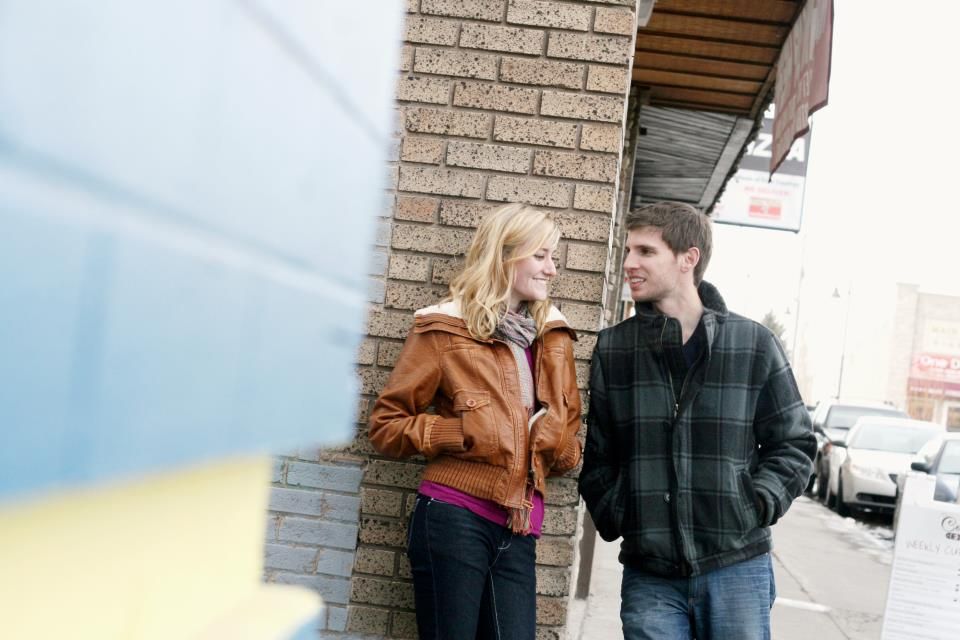 the icy idaho winters still take me back: cold-nosed first kisses in a snowy field, late-night text messages, holding hands across the front seat of david's mustang (
dreamy!
). his arm around me on a chairlift, mexican food from a truck before it was cool and everyone just thought we were gross, screwing up recipes i was trying to impress him with. him down on one knee, without a long speech or flowery words, simply saying, "will you marry me?" me saying, "of course i will!" all of it. i love our love story. it's kind of silly and not traditionally romantic, but it's us and now it's joony, too. i love love.
us snowmobiling, a picture i forgot to include when i posted about it last week. of course i'm telling david how to use my iphone camera while the picture's being taken. doy.