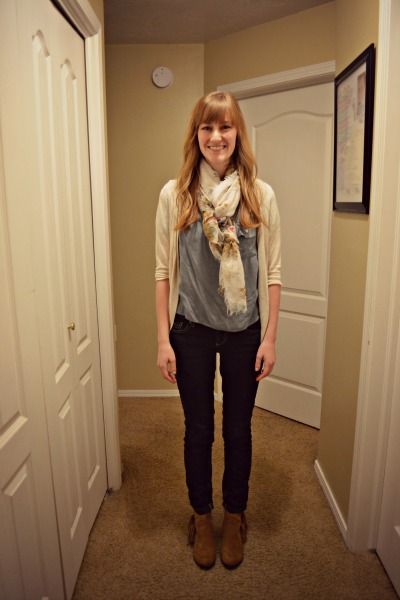 boots/jeans/cardi: target; top: lovenell clothing; scarf: panache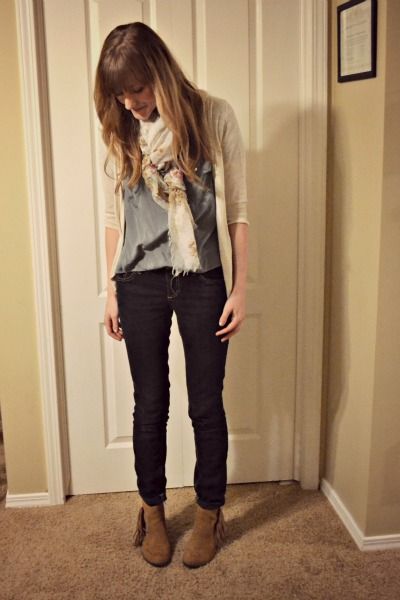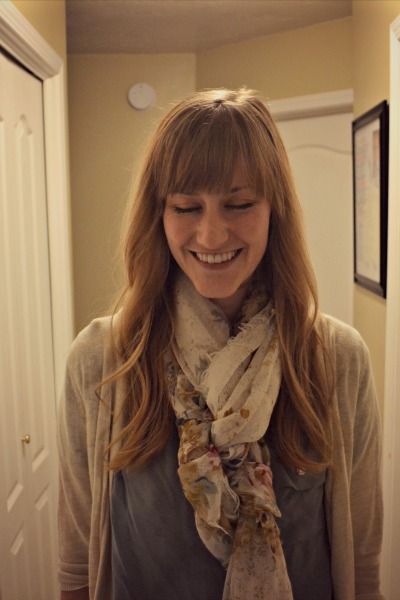 seeing
words on pages. i'm finally getting back into a good reading groove--i feel like i've been in a funk for the last 18 months since i graduated! i just finished a good book, i'm in the middle of another, and i've got a few more lined up. bam.
tasting
reese's peanut butter hearts. joony (ok, i) made valentines to send out and i wanted to include little reese's heart candies...but then they all got sent back to me in the mail saying they needed a bumload more postage. so i had to open the envelopes, take the candy out, seal them back up, and send them out again...leaving me with a ton of reese's peanut butter hearts.
hearing
the dooiiing of our doorstopper springs. joony knows where each one in the house is and he army crawls from spring to spring, flicking them and smiling.
smelling
bread baking! i found a
gluten-free mix
that i make in my bread machine. it is so good, you wouldn't even know it was missing the flour. i love having good food smells hanging around!
touching
the top of joony's head. his hair is so soft, and his head is so tiny, i feel like i'm constantly ruffling his hair and kissing him. he probably gets embarrassed in the grocery store, but i don't even care.