boots/tights/skirt: target; top: panache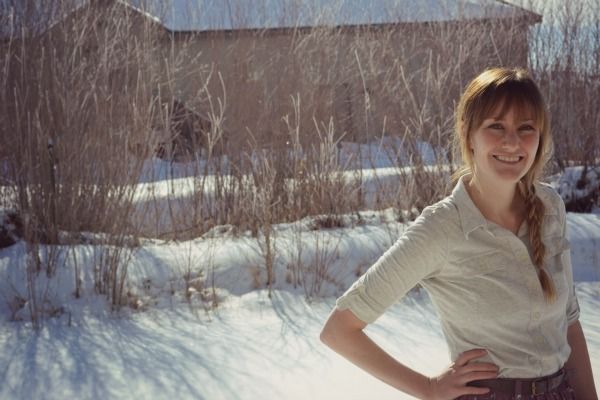 i thought this outfit was okay for church, but looking at these pictures, it seems a little casual. woops.
a few little things about being mom to a joons:
- the other day he was crawling around the kitchen floor and spit up. when i bent down to wipe it up with a clorox wipe, he clapped for me. it's nice to have my housekeeping efforts applauded.
- pulling his toys out of their basket, one by one, then pushing the empty basket around until i come and pile the toys back in...so the unloading can begin again: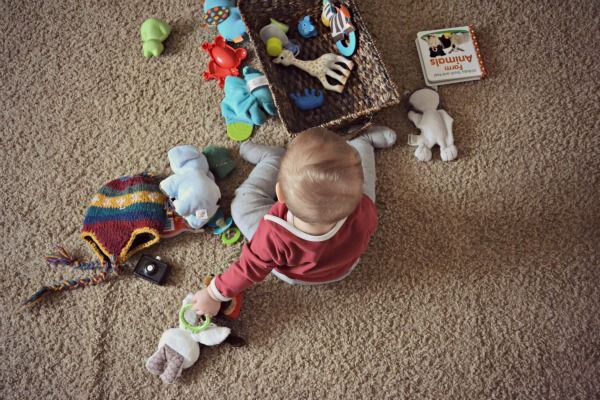 - an obsession with david's remote control helicopters. he figured out which knob to push to make the propellers go, so when david sets the controller on the ground joony is all over that. he watches the helicopter fly all around our living room, and the minute it touches the ground he boogies over to inspect.
- an interest in our food, which means
shrieking
if we don't share with him fast enough. it's bratty and i'm trying to teach him the sign for "more," but it's slow going. we're officially 'that' family at restaurants. and david and i are now shouting over joony during dinner conversation. any suggestions?
- he gives high fives and thinks peek-a-boo is about as funny as it gets.
in a nutshell, i love my job.
p.s. did you win the beverly swimwear giveaway?! click here to find out!