mocs: minnetonka; jeans: target; tee: stole from my mom; cardi: f21; necklace: truly sarah
ooh just an outfit for a lunch date with david last week!
since he'll be working on thursday, another little lunch date is as fancy as we'll be getting come valentine's day. yesterday was his day off, though, so he surprised me by arranging for megan to come keep joony company while we went snowboarding!
i didn't go last winter because i was massively pregnant and there was no good snow (but mostly the pregnant thing), so i was a little rusty. also, being a mom makes me a lot more cautious than i used to be. no more shredding it up and hitting monster jumps for this girl, no siree. i imagine it would be awfully difficult to tend to joony with a broken back.
even taking it easy, i still wiped out once or twice and pulled a little something-something in my right arm...and in my left side. yeowch. add sore thighs and calves on top of that, and we called it a successful valentine's day! and THEN i still went home a logged 3 miles on my treadmill. because you're not hard core unless you live hard core, or so jack black tells me.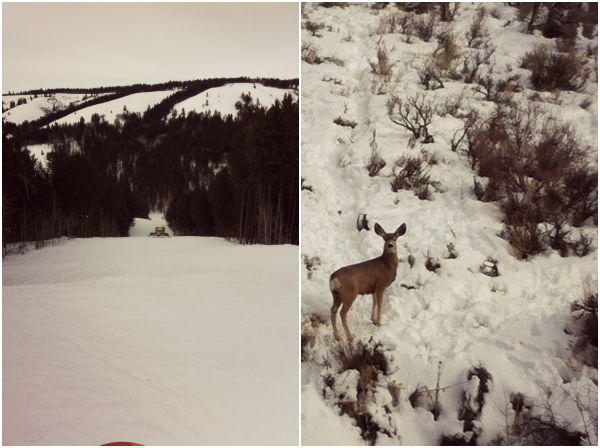 it's been five years now since our first date, which was ALSO snowboarding at good old kelly canyon. it was fun to sit on those same scary-creaky-flimsy chair lifts with that same cute boy's arm around me, but then to go home to our cozy home and little boy waiting for us instead of david's apartment with 5 roommates and a gross couch to cuddle on. BOOM. progress.