boots: c/o wanted; jeans: target; top: f21; headband: homemade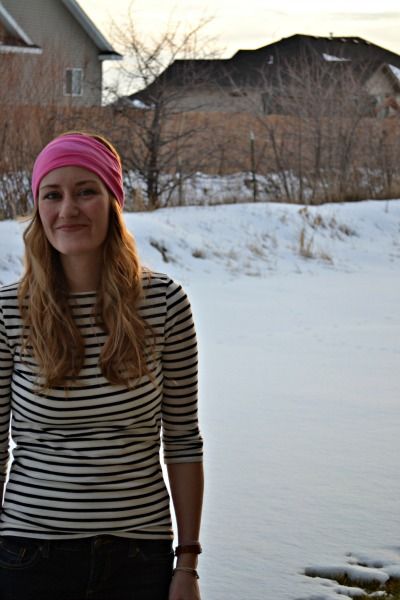 1. this is a super simple outfit i wore to chow down and chat it up with some girlfriends. i wondered if the headband + stripes + boots made me a pirate...i still don't know.
2. i'm thinking about signing up for self-defense courses. has anyone out there done that? i am always afraid when i'm home alone with joony (read: all day every day). every time i walk into an empty room i'm worried someone's broken into that room. this probably isn't normal. SO i think it would help if i learned some sweet moves to protect myself and, more importantly, joony if i ever had to. any recommendations on how to go about that?
3. i bought joony swim dipes yesterday because we're going to arizona so soon!! i hope he loves the swimming pool. if he doesn't...it's not that big of a deal because we don't swim that much. but it'd be fun to splash around with that little chunk.