booties: target; tights: express; skirt: nordstrom; top/necklace: panache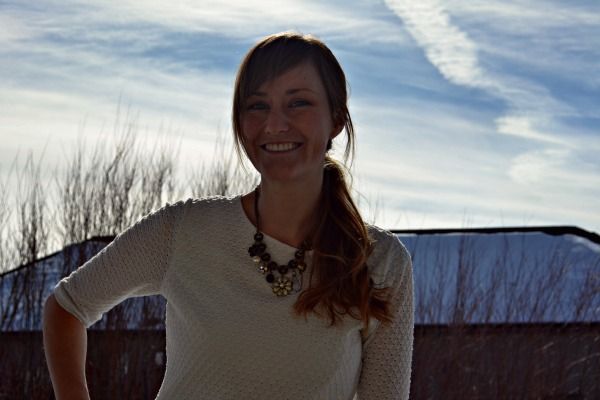 + the perks of being a wallflower movie. i was obsessed with the book in high school (who wasn't?), so i had to grab the movie when i saw it at redbox. verdict? i liked it! books-turned-movies never piss me off as much as they seem to piss everyone else off.
+ diet dr. pepper is, like, my new jam. i feel like a traitor to my family saying that, but lately it just tastes so good. i keep it under 12 oz. a day, but will diet soda still be the death of my good health? i don't know. stay tuned.
+ jooner bug is up on all fours these days! he army crawls faster than lightning, but he's just starting to dip his toes into the water of lifting his pudge tummy off the floor.
+ adios, tierra-ble! i love desiree but think catherine is going to win and ashlee has crazy eyes. bachelor talk over and out.
+ david has been KILLING it in the food department lately. running + nursing means i'm burning, by my rough approximation, a gazillion calories a day. i am hungry all the time. the other day, he got me a pesto/mushroom/goat cheese pizza. last night he got me a late night burrito. that man. true love.