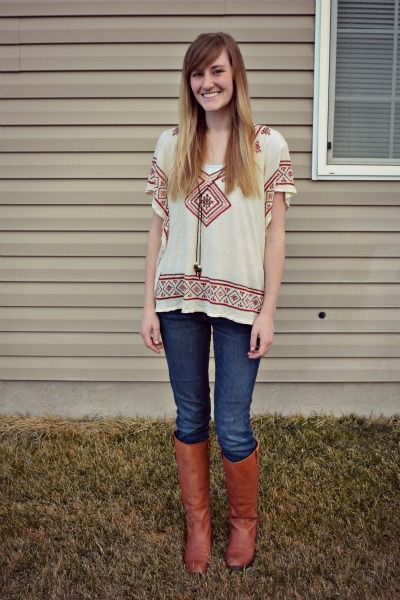 madewell archive boot; ae jeans; lucky brand top via downeast
-I bought this shirt because it reminds me of my mom, and I like wearing things that I think she would wear.
-David and I have been together for 5 years and I just found out on Tuesday night that he once had a job as Batman. You know, like people would hire him to come to their kid's birthday party. Amazing. And also, it reminds me of
this Parks & Recreation moment
.
-Did you ever do those back scratch rhymes when you were younger? My sister and I
always
did. "Cool breeze...tight squeeze...now you've got the shiveries!" I did it to Joony the other day and he laughed and laughed and laughed. Good to pass the back scratch tradition along to the next generation.
-We had an impromptu date last night...5 Guys and Kevin Malone bloopers on YouTube. Perfect.