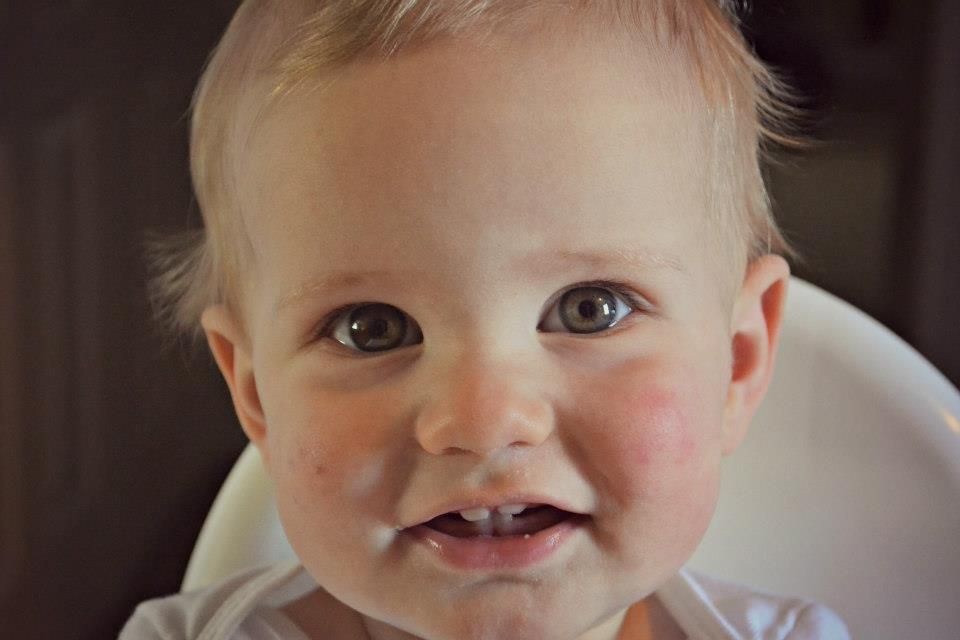 On Saturday I spent 2.5 hours trying to get Joony to nap. His unwillingness to nap lately has been, at times, an all-out battle between the two of us. Usually, I lay him down, pop a binkie in, tuck his takey under his arm, rub his back for a second, whisper that I love him, tip toe out of the room, boom. Sleep. Lately, though, we have nap times where I put him down and he cries and screams and kicks the wall. I pick him up and it's all yawning and rubbing eyes and exhaustion, but still...the kid will not sleep.
So on Saturday, 2.5 hours in, I gave up. I brought him out into the living room, set him on the floor with my iPhone, collapsed on the couch, and cried. I was so tired, so frustrated, so...just...
everything
! Parenting is not for wussies. It is struggle and sleepless nights and "
Am I doing this right? Does he hate me?
" and yep, tears. It is also this bursting, breathtaking love that keeps you wading through it all and even loving every second of it. It is smiles and new skills and chubby hands that only reach for
me
that make the overwhelming moments feel manageable. I don't really understand it myself, to be honest, but I'm here in the middle of it and the days are already slipping by even faster than everyone said they would (
we're a month away from this guy's birthday. I mean, really
). I feel inadequate and humbled by this job I work every day.
Anyways, I debated writing this post. My #1 blogging pet peeve is women who complain because they're not pregnant, and then spend their whole pregnancy whining about how miserable they are and
get this baby out of me
. Then, it's complain, complain, complain about how tired they are and how fussy their baby is. I guess what I'm saying is that I hope this post is coming across the way I intended. Parenting is hard, and at the same time, I love it with my whole heart and soul. Go team moms.