Joons and I met David for his lunch break the other day.
The night before had been a long one. Our boy is almost a year old and we're still up with him every 2-4 hours some nights. I know something has to change eventually, but 95% of the time, I just don't have it in me to leave him crying alone. These are the choices I've made as a mom--breastfeeding on demand, making myself available for him whenever he needs me. I know some mommas want to teach their babies independence, self-soothing, all those things. I think that's great. For Joons, though, I'm okay with him needing me...yes, even around the clock. I see him learning independence in other ways, I watch him growing up and forward, and it's so great. Nighttime is just a different story, though. He goes ballistic, and I'm the only thing he wants. I love our quiet times together in the middle of the night while he's nursing himself back into his happy sleepy place. Even on the nights I'm nodding off and getting an ache in my neck, I still think it's our own little kind of magic. It's humbling and tender and exhausting.
All of that (did any of that tired rambling make sense even?) to say...we'd had a long night. I woke up with a headache and a sore chest and a grinning, army-crawling Joony ready to play. David left for work right as we were waking up, so when he sent me a
how are you holding up?
text, I replied with a
waaaaaaah
. And we arranged for a lunch date.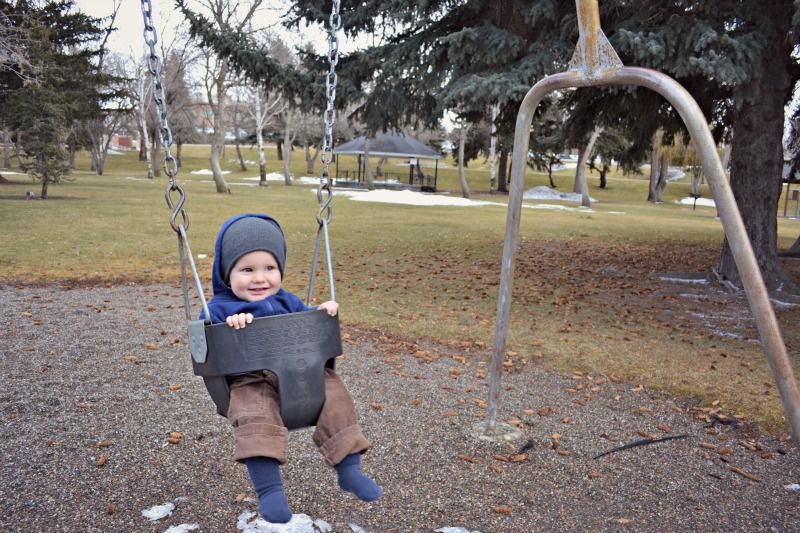 We ate McDonalds in the car, then braved the chill for just long enough to push Joony in the swing for the first time this year (his second time ever!). He loved it, and David and I had one of those, "Oh yeah...that's why we're doing this insane thing," moments.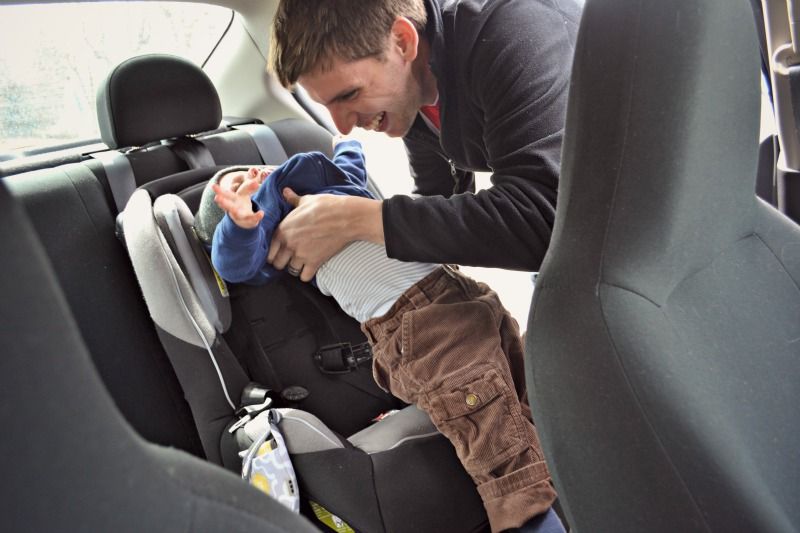 ...and then we broke Joony's little baby heart by ending swinging time. And we were mean parents because we giggled at his tantrum.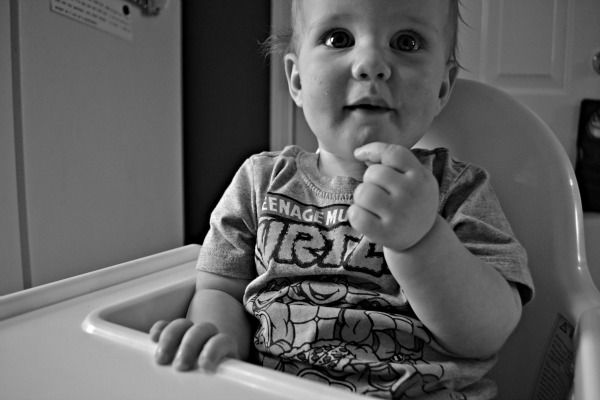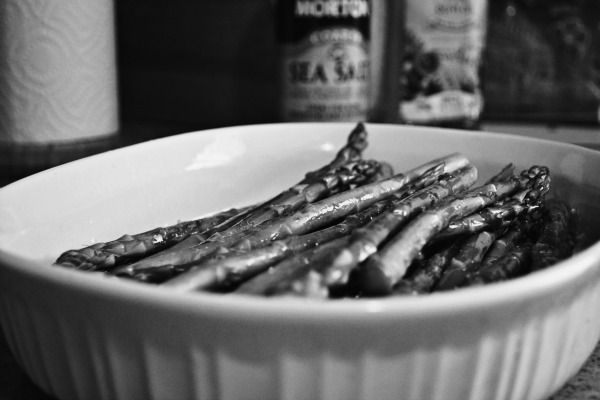 David went back to work and I went home with Joony to have a snack and roast asparagus and it was a normal day. We went to bed that night and started all over again. Life was (is) good.
Oh, and I bought myself some flowers because it's spring and they were so pretty, they just had to come home with me. And that's all I gotta say about that.