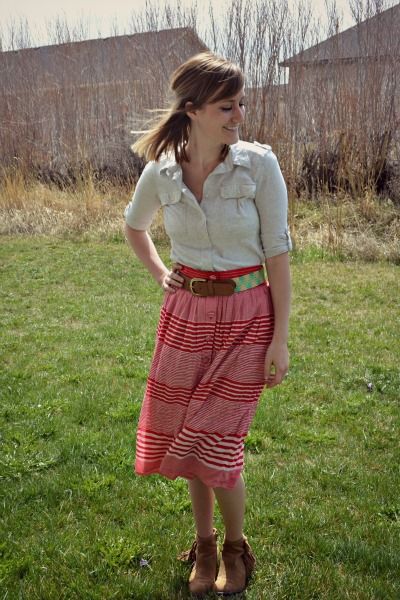 boots: target; skirt: c/o eshakti; top: panache; belt: f21
Sometimes I don't know what this blog is. It seems that so many of the places I visit online fit into tidy categories. Mommy blogs with long, gorgeous paragraphs about days spent tending little ones. Impersonal fashion blogs with a couple lines--Worn to dip into a coffee shop, gosh I love J. Crew, xoxo! DIY blogs with beautifully lit pictures and insanely expensive stuff.
I don't know where I fit into those. I wouldn't ever in a million years call my outfits OMG FASHUN worthy and sometimes I wonder why I bother to take pictures. I enjoy gabbing for more than a few lines on here, but I worry that the things I have to say about motherhood are trite and cliched. And DIY stuff...OK, let's just not go there. I'd end up asking for your opinion because I am clueless.
All that to say...I hope it's not annoying if I jump around a little bit. Sometimes a mom just needs a good gush about her little guy, you know?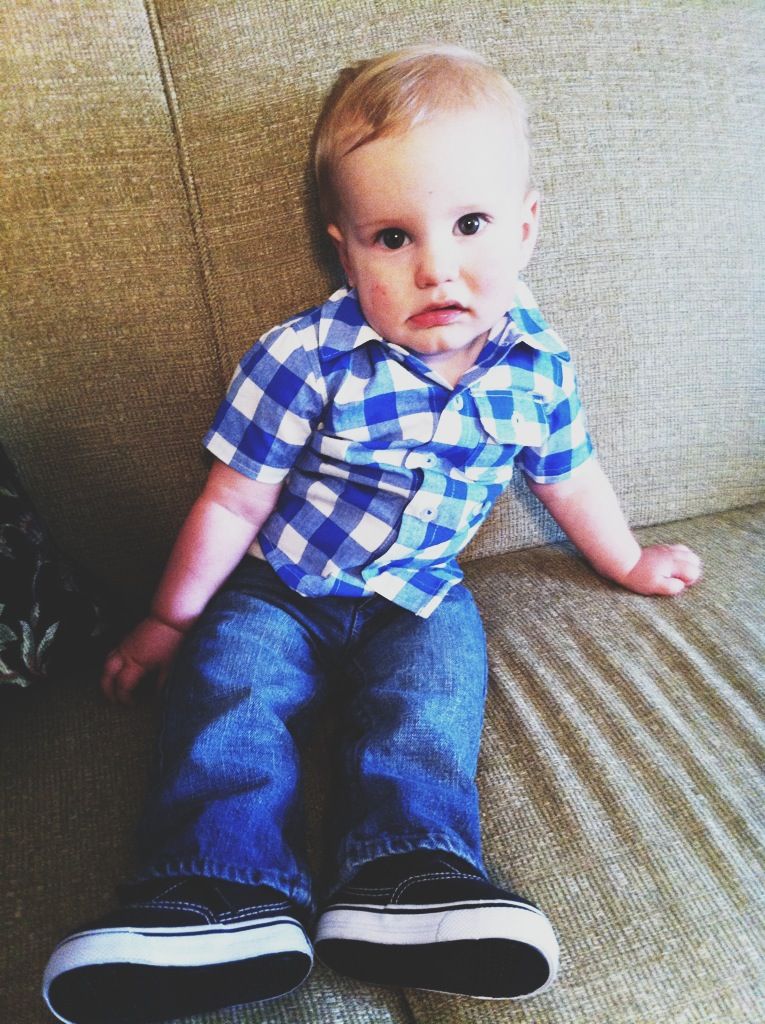 I put this dude in a button-up and jeans yesterday and all of a sudden he was ready to ask some girl to the prom and start applying for college. Last week was a bumpy ride for Joony--an upset lower stomach, the worst diaper rash I've ever seen in my life, an allergic reaction that covered him in hives. Yowee. On Sunday, I passed out sitting up on the couch and awoke two hours later snuggled into my big, perfect bed with no memory of closing my eyes or of stumbling back to the bedroom to finish my snooze.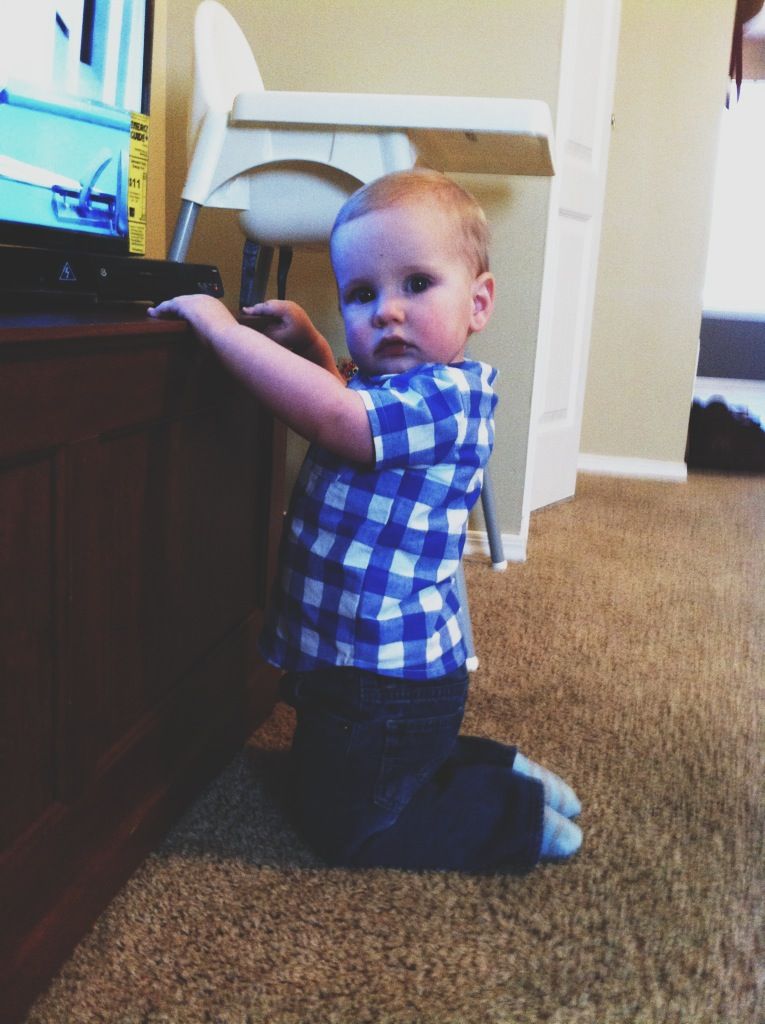 I felt like a new person after that nap. If there's one thing a year of parenting has taught me, it's the power of a nap. Joony's feeling better now, the rash and hives are all cleared up, and we're back to our normal routine of housework and bouncing around town. As a mom who works inside the home, it's so easy to feel overwhelmed, useless, incompetent, exhausted, you know...all those bad things. It's good to feel in control again and ready to fully enjoy all the funny little things my baby does these days. When he gets frustrated, he clenches his fists and teeth and tenses his whole body so much he shakes for a few seconds. He uses his pointer finger to make a point while babbling and shrieks in excitement when I open the refrigerator door because he loves to dig through the shelves in there. He tries to climb up my shirt if he's in a shopping cart and wants to be held and uses me as his human jungle gym (my favorite).
I guess I'm just saying that I love being mom. Over and out.