maxi dress: f21 via panache (old); jacket: american eagle; sandals: target
File this under the "outfits worth posting?" category. Oh well. This was Easter Sunday and it made me feel pretty AND it was so, so comfortable.
Holidays are funny away from family. We kind of feel like we should be doing something special and fancy, but since it's just the three of us (and Joony still doesn't really know what's going on), it doesn't feel the same. On Easter Sunday we enjoyed a perfect church service, even though Joons was a squirmy worm. The choir performed
this hymn
*, which is my favorite and immediately eased a little homesickness. I made a roast chicken and we had Megan over for dinner, which is as close to family as it gets. We also took this little family snap shot: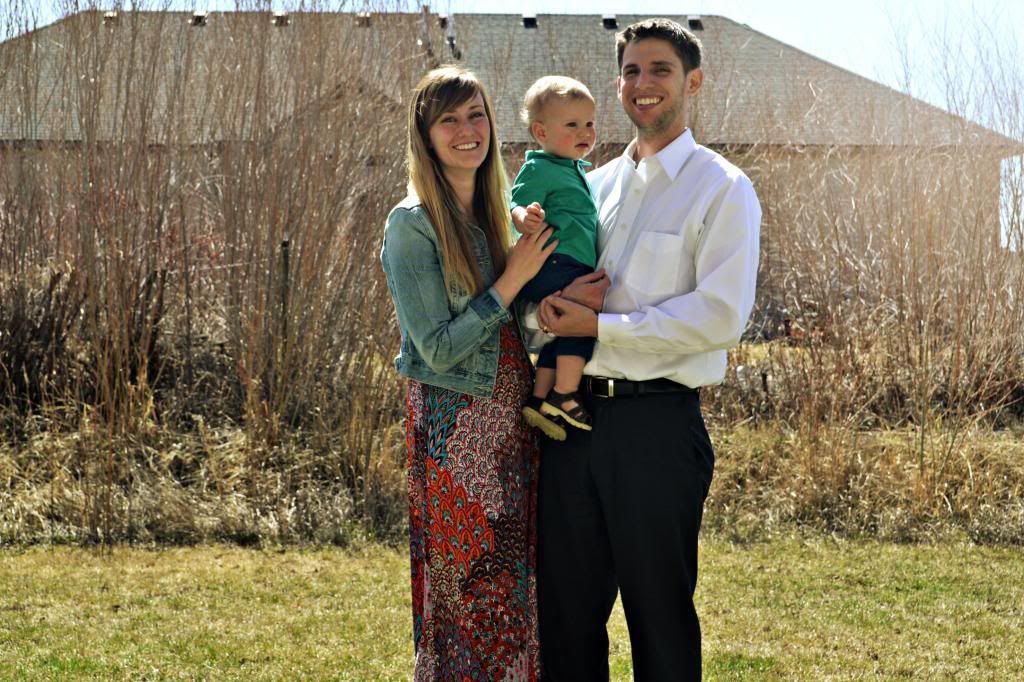 This dress makes me feel like I look pregnant...maybe because the last time I wore it I was
massively
round. Either way, the case for maxi dresses and skirts being fancy pajamas still stands and I love them in the summertime.
*I just found
this version
by Mumford & Sons. You should listen to both. Whenever I sit and listen to this hymn quietly, it leaves me in tears.
Bind my wandering heart to thee
...goshdurnit, that is beautiful stuff.