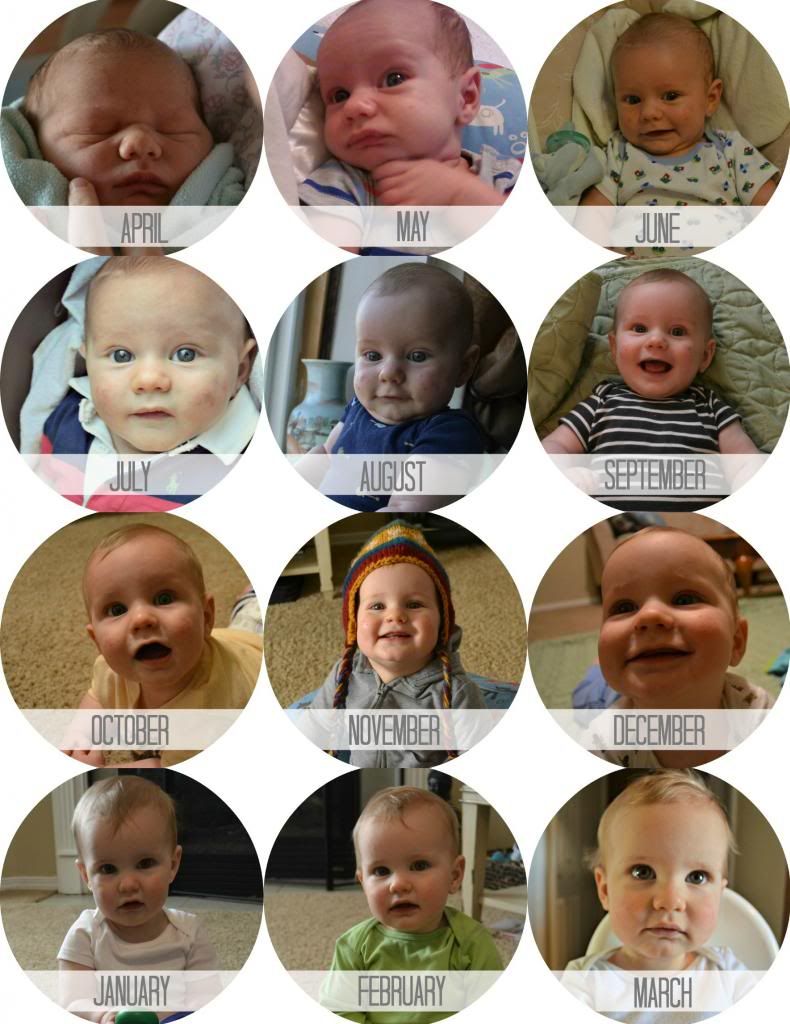 Today my little boy turns one year old.
So please just pardon me while I spend the entire day in tears, it's sped by so fast it leaves me dizzy.
David Clark, you have left me stunned and speechless at this love I am capable of feeling.
Finding a whole new reason to live has made this last year sweeter than any other one in my life.
The sleepless nights (
12 months of sleepless nights!
), the tantrums, the poops and the spit ups.
The sweet, quiet hours (
so many hours!
) spent nursing, the gummy smiles that turned into gap-toothed smiles, your warm little hands and pointed index finger, the army crawl you've perfected. I am amazed by you, the most spectacular thing in the whole universe. We belong to each other and that is the very best thing I know.
You are smart and affectionate and serious and clever and
so
darned cute, I can't believe you exist. Every day is brighter because of you.
I love you, sweet Joony, more than I will ever have words to say. Happy birthday!
(And one year ago: Joony is born!)