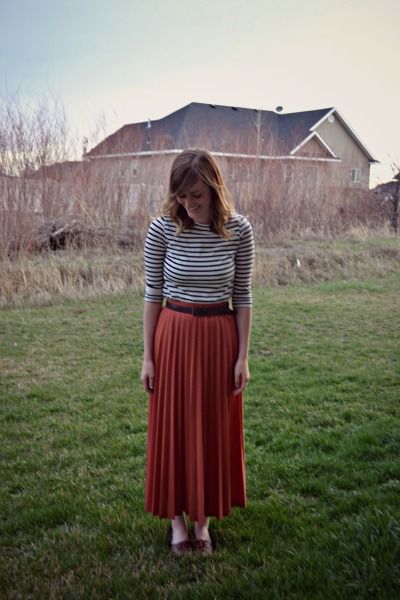 oxfords: flats; skirt: blue bird; belt/top: f21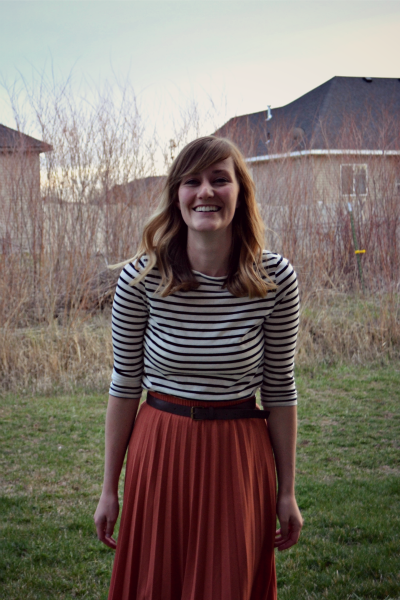 I initially planned to have a post go up yesterday, but every time I sat down to write, my words felt trite and silly amid the panic and fear of what's happening in Boston. I don't really have anything to say that hasn't already been shared a thousand times around social media (I especially liked
Danielle's post
), but my prayers are with everyone affected and my heart aches for the families of the deceased.
I thought I'd revisit the
Rose, Thorn, Bud
posting template as a reminder of the happy little things in my world.
Rose:
- My sister-in-law posted
newborn pictures of my niece
, and one of
both of my beautiful nieces
. Is there anything better in the world than being a Auntie? Well, yes, being an Auntie who lives close enough to hug those cuties whenever I want. That would be better. But those pictures sure made me smile.
- Fresh flowers! This Spring I've been keeping a fresh bouquet in my living room and I love how it brightens the house.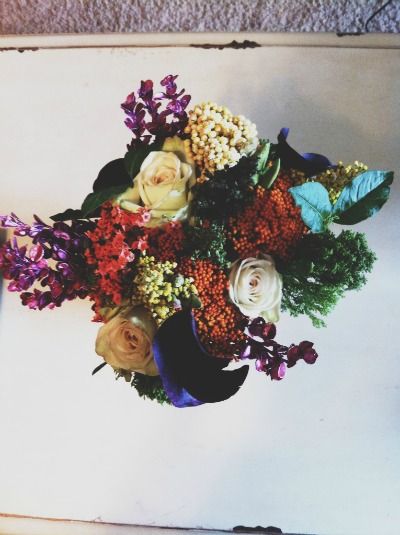 - Dr. Pepper & cheese sticks...two pregnancy food loves that are still going strong a year later. I limit the soda to a little 7.5 oz. can every other(ish) day, and I look forward to it with embarrassing enthusiasm. The cheese sticks I just go hog wild on.
- Using Google Translate to speak in (broken) Spanish to David (he's fluent) (sorry, muy fluido). His belly laugh kept me going long after the joke should have died.
Thorn:
- Since I mentioned it above, being far away from family. I constantly feel like a piece of me is missing. I am always homesick.
- Dishes and laundry...the two never end, do they? Sometimes I start folding laundry and my mind goes a little haywire imagining the years and years of dirty socks I have ahead of me. It's okay, though, if the dirty laundry and dishes come as a result of full bellies and happy bodies.
- TV shopping. Uuurrgh so boring, they're all the same to me, and it's conversation laden with lingo I don't understand. I will happily hang out in the clothing/baby/shoe departments of Target by myself rather than set a toe in electronics.
Bud
:
- Book club! I'm hosting next month and the books have been different than what I usually read, so I'm eager to see what everyone else thinks. Making new friends = my jam.
- A vacation...nothing planned, but ooh are we itching for a tropical clime.
Rose, thorn, & bud is inspired by Miss Ali, whom I was so excited to see post yesterday...and such happy news!