sandals: target; skirt: blue bird; top/necklace: panache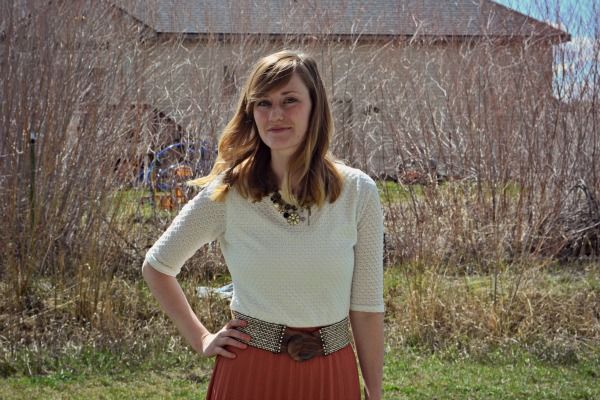 Weekend:
- Two men were playing live music in the produce section of our local grocery store and it made me feel anxious. Was I supposed to stop and listen? Stick my hands in my pockets and nod my head like I was trying to be cool at a live show? Ignore them and buy my produce? I just needed some carrots!
- We bought our first TV ever. For our first couple married years, we used the television I got for my 16th birthday from my parents, and then a massive, free Craigslist TV. So we finally bought a flat screen for our living room! Baller.
- JOONY CRAWLED WITH HIS FAT LITTLE BELLY UP OFF THE GROUND!
- While shopping online for a TV stand, David looked at yellow one and said, "Does it make us look super Idaho? Or like an Indie-hipster family? We don't want to go there." I love living with someone who cracks me up every day.
- Baking a huge vanilla cake all for myself because it sounded good and I love cake and when David works on Saturdays, I let myself go a little treat-crazy.
- Watching
Strictly Ballroom
. So good!