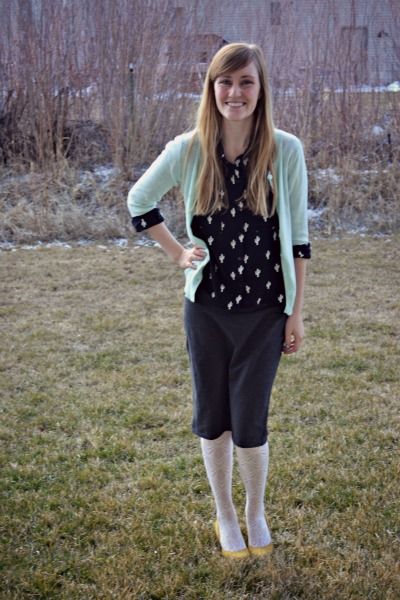 heels: urban outfitters via consignment store; tights: asos; skirt: old navy; cacti top/cardi: f21
These last couple days have been a little crazy. As I mentioned yesterday, we sold our couches on Sunday, bought new ones on Monday, and they got delivered yesterday. We love them:
...and we are pretty relieved to be done buying & selling furniture for a while.
Our couches aren't the only new thing around here, though! Joony got new pajamas and immediately gained superhero diaper change evasion strength: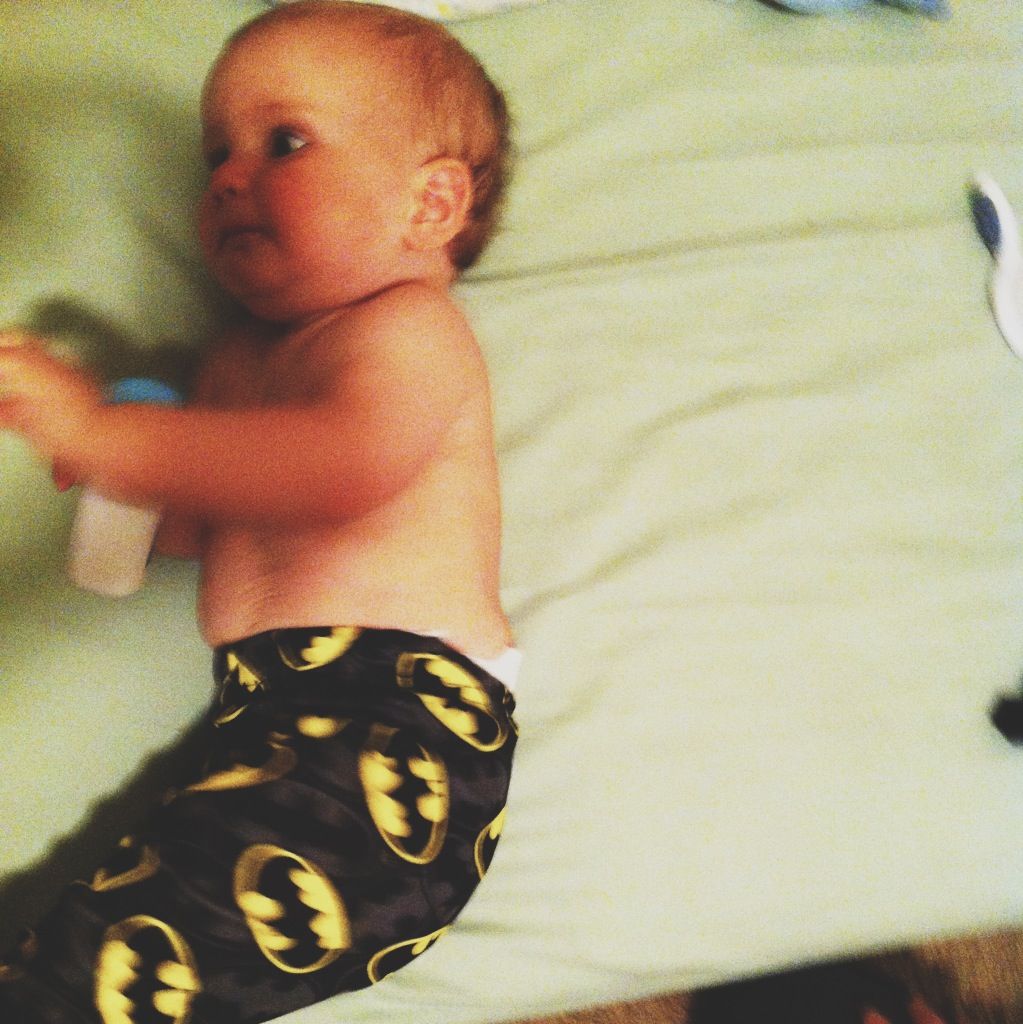 My only wish is that he would gain superhero teething evasion strength, too. No such luck.
David got a new dirt bike (!) and now has a sore bum and a bunch of mysterious bruises from hitting the track on Saturday night:
(
I've mentioned on here before that my husband is a top-notch motorcyclist, right? Going along with the superhero talk, I'm always surprised when I see him hitting those jumps and tearing around corners. It's a talent he has that I sometimes forget about until I see him using it, and then it's like, "Dang. That is an attractive man with a sweet skill set. And I get to make out with him. Shabooya." ...except I don't really say "shabooya" in real life, just sometimes in the voice in my head
)
Finally, I got my new Easter iPhone case, which I just think is the coolest thing ever. I keep showing it to anyone who will listen to me yammer for more than 10 seconds, and I'm sure they're thinking, weirdo cat lady mom, get a normal boring phone case. I DON'T WANT TO. Look how cute he is: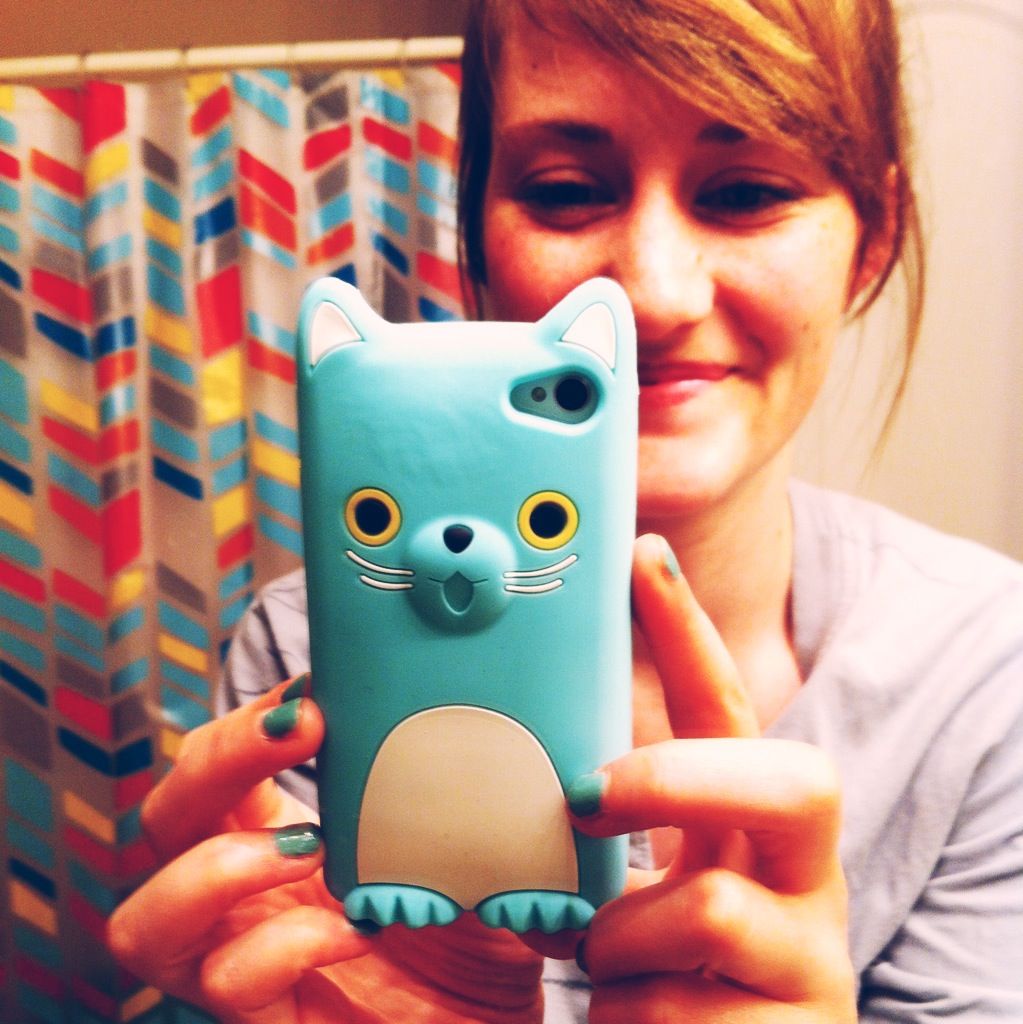 Plus Joony thinks he's funny. He keeps poking the little yellow eyes and doing a cheesy grin and "Hee hee hee..." I'm soaking up all the Joony approval I can get before he turns into a teenager and everything I do embarrasses him.