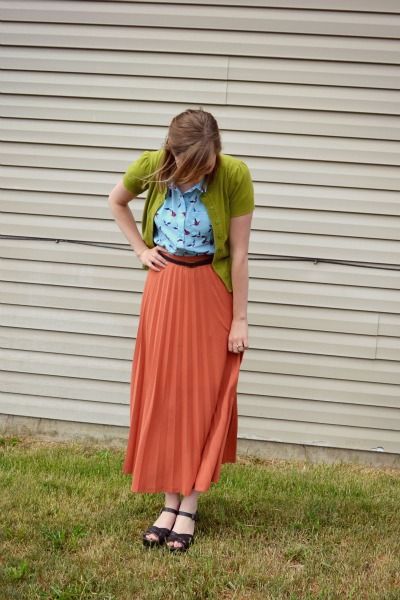 heels: target; skirt: bleu pepper; top: rue21; cardi: nordstrom; belt: f21
Yesterday was just the sweetest.
- I went on my regular 6:30am walk with my friend.
- Joony had a restless night, but was all cuddles and smiles for his morning nurse.
- David scheduled to go into work a little later, so we got extra morning time with him.
- Joons and I spent a couple hours out in the sunshine with our neighbors. The girls and I made cat chalk drawings, and Joony dared to crawl on the concrete for the first time ever, so he got covered in chalk dust: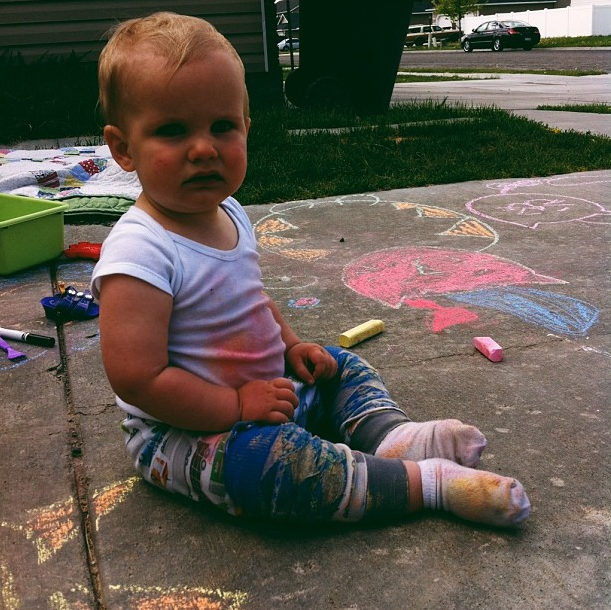 He also tried..and tried...and tried again to eat the grass we were sitting on.
- I baked cookies. I do that a lot.
- Our yard was mowed while the windows were open, so my living room smelled like freshly cut grass.
- David sprinted through the house holding a naked Joony by the armpits while Joony "ran" in mid-air. We had a good, hearty belly laugh over that one.
It was just a perfect summer day. We're welcoming this season with open arms.