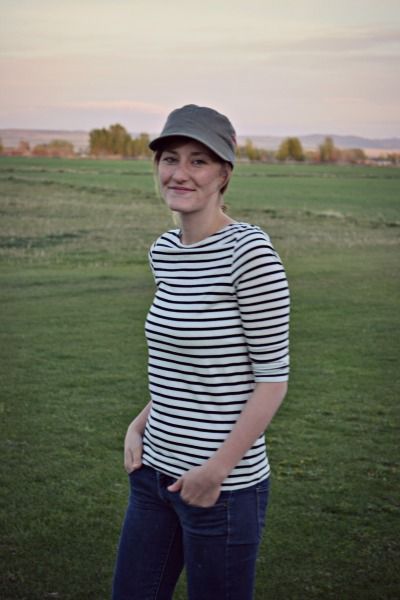 shoes: gift; shorts: AE thrifted & cut; tee/hat: f21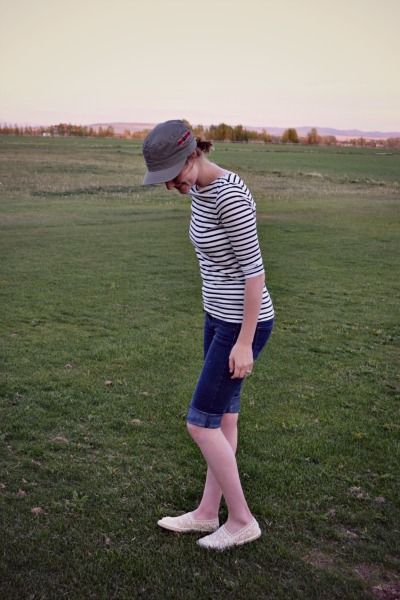 10 Things That Make Me Really Super Happy:
1. My suuuper casual new summer uniform. I don't know how outfit blogging is going to keep happening with this routine.
2. Sidewalk chalk art by my two cute little neighbor girls.
3. Mom dates at the nature park with a stroll, a picnic, and two happy babies. Amazing way to spend a Wednesday afternoon.
4. Open windows, open doors, ceiling fans spinning.
5. Watching The Voice with David. We eat special treats (strawberries and whipped cream! popcorn! ice cream!) and make farting noises when our least favorite artists come on.
6. A huge tub of strawberries sliced, washed, chilled, and ready for snacking.
7. T.Swizzle on the season finale of New Girl. Love her.
8. How smiley and giddy David is before and after he takes his dirt bike out to the track. There is nothing better than seeing someone you love do something that they love.
9. Finding Joony awake and happy after a long nap, standing up and chattering away in his room while he waits for me to come get him.
10. The Arrested Development trailer. It had to be said, I am so freaking excited.
*Bonus #11: How easy it was to think of 10 happy things in my life right now!